The European Parliament has this week voted in favour of safeguards for the right to strike, which is at risk under the proposal for a Single Market Emergency Instrument (SMEI). As this legislative proposal moves towards the decisive trilogue negotiations, it is crucial that these safeguards be included in the final regulation.
The Commission plans to repeal the existing regulation on the functioning of the single market, which explicitly safeguards the right to strike through the so-called Monti clause.
No such safeguard was included in the Commission's draft legislation on the SMEI. It is only mentioned in the non-binding recitals of the proposal.
That could lead to a situation in which a strike is considered a "crisis" and emergency measures are taken to undermine collective action.
Members of the European Parliament adopted their position this week on the draft legislation, which includes a specific safeguard to protect the right to strike and collective bargaining.
ETUC Deputy General Secretary Isabelle Schömann:
"A strike cannot be considered a crisis and crisis measures must not be used to circumvent or undermine collective bargaining and action.
"In fact, social partners have an important role to play in limiting the fallout from any genuine crisis, as we saw during the pandemic when unions were central to establishing short-time work schemes.
"The European Commission has said it is not their intention to weaken the right to strike but did not match the existing safeguard in the new legislation. 
"The position adopted by the European Parliament today would properly protect the right to strike and collective bargaining and we call on the Council and the Spanish Presidency to ensure such safeguards are included in the final legislation."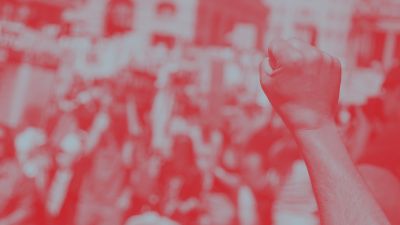 15.09.2023