Participation in the new European Solidarity Corps must be clearly distinguished from the long-term employment of young people, insists the ETUC Youth Committee, in advance of today's decision in the European Parliament, and a stakeholder forum on 12 April.
MEPs vote on a resolution aimed at strengthening the European Solidarity Corps (ESC), while warning against blurring the distinction between volunteering and quality jobs for young people.  The ETUC welcomes and supports this approach. 
The two issues have been muddled ever since European Commission President Jean-Claude Juncker announced the creation of the Corps in 2016. The resolution from the European Parliament Education and Culture Committee incorporates many amendments put forward by the ETUC. 
Said Tom Vrijens, President of the ETUC Youth Committee, "Mixing up the ESC goals with the youth employment initiative creates a clear risk of substituting unpaid labour for paid work for young Europeans. The resolution adopted by the parliament must prevent this confusion."
"Volunteering should empower more young people, in particular disadvantaged ones, and give them the confidence to have a greater influence on our societies," added ETUC Confederal Secretary Thiébaut Weber. "But engaging is a choice, whereas access to quality work is a necessity. Relevant policies should not be mixed up."
The ETUC Youth Committee supports the setting up of an ESC aimed at fostering solidarity, active citizenship, and enabling young people to develop their skills and ability to interact with others from different cultures and speaking different languages. The ESC can complement the European Voluntary Service (EVS) international volunteer programme, funded by the Commission. But this must not mean forcing young people into unpaid labour.
Link to EP resolution: http://www.europarl.europa.eu/sides/getDoc.do?type=MOTION&reference=B8-2017-0238&language=EN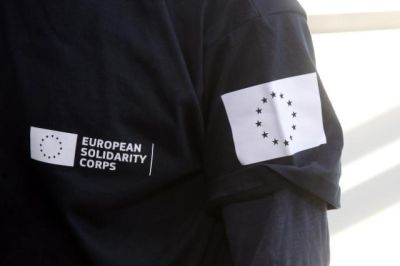 06.04.2017