Young people build not only Europe's future but also its present. The ETUC pursues intergenerational solidarity and fair treatment for young people, who should have the same right to well-paid, secure, quality jobs as other workers. Sub-minimum wages and unpaid internships should be outlawed.
The EU should guarantee universal access to good education and training, cross-border mobility, and high-quality apprenticeship schemes.
Encouraging young people to join trade unions is crucial to the future of the movement, and is an ETUC priority.
Contacts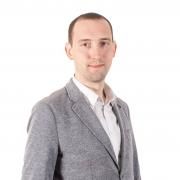 Administrative Assistant To Ludovic VOET