The European Court of Auditors (ECA) today launched a report on youth unemployment pointing out the little progress made by the EU Youth Guarantee and the insufficient contribution of the Youth Employment Initiative in the Member States visited.
ETUC agrees with many findings and recommendations of the report
Results fall short of initial expectations – over 4 million under 25 were still unemployed across the EU in mid-2016
The funding is not enough for such an ambitious aim. Apart from more EU funding, a political debate is needed to discuss how to address all young people affected, by using national resources as well as those available from the EU budget
Need to improve the assessment of such policies
Need to improve the involvement of social partners in the design, development and assessment of the Youth Guarantee
"I fully share the concerns of the court of auditors, and warmly welcome the intervention of this respected EU institution" said Thiébaut Weber, ETUC Confederal Secretary.  
"The ETUC supports the Youth Guarantee" added Weber, "but has long argued for significant improvements. I hope this report provides an impetus for a bigger and better Youth Guarantee."
Link to the report http://www.eca.europa.eu/Lists/ECADocuments/SR17_5/SR_YOUTH_GUARANTEE_EN.pdf
Link to ETUC position https://www.etuc.org/documents/towards-real-and-effective-youth-guarantee-europe#.WOOPLdJ95PZ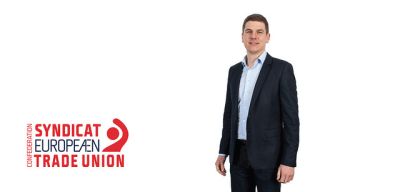 04.04.2017