The ETUC has a statutory Women's Committee, established in 1975 and comprising experts working in the field of gender equality from all the national affiliates. The Committee meets twice a year in Brussels, it adopts positions on issues relating to equality between women and men and monitors the implementation of gender mainstreaming in ETUC policies.
The Women's Committee has three seats on the ETUC Executive Committee and one on the Steering Committee, to provide expertise and ensure that the gender dimension is integrated into all ETUC policies and activities.
The members of the Committee elect the six members of the Presidium – one president, two vice presidents and three substitute members. This steering body helps to prepare and follow up the day-to-day work of the committee, and represents it at the ETUC Executive and Steering Committees and other meetings. Moreover, the Presidium regularly meets with the ETUC Confederal Secretary responsible for gender equality issues.
The current President is Gloria Mills (TUC, United Kingdom). The two Vice-Presidents are Fulya Pinar Özcan (HAK-IS, Turkey), and Ekaterina Yordanova, (CITUB, Bulgaria).
Presentations : European Social Partners Seminar - Tackling the gender pay gap and promoting childcare

[email protected]…

Wed, 25/04/2018 - 11:29

Brussels, 25 May 2018

To the Members of the Women's Committee
To the Members of the SDC Committee
For information to all ETUC Member Organisations

Invitation

Dear Sir, Madam,

The European social partners[1] would like to invite you to invite you to participate in the joint seminar:

"Tackling the gender pay gap and promoting childcare"

Invitation Steering project committee meeting SHSW

[email protected]…

Thu, 01/06/2017 - 10:56

Bruxelles, 1 juin 2017




INVITATION




Réunion du comité de direction du projet SHSW




7/7/2017 – de 15:00 à 17:00




Montepulciano (Italie)




Cher(e)s collègues,




Nous avons le plaisir de vous inviter à la prochaine réunion du comité permanent mentionné plus haut.



Contacts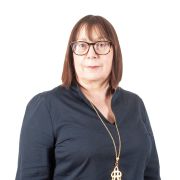 Administrative Assistant To Esther LYNCH