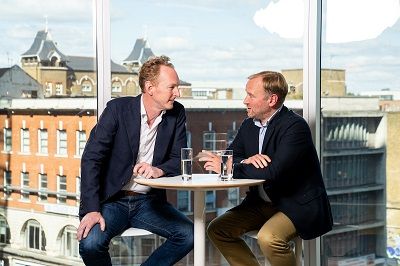 Following the ground-breaking union recognition agreement signed in May, ride-hailing company Uber and the British GMB union have gone further: to unite in denouncing the "exploitation of more than 200,000 drivers" in the UK, urging other platform companies to respect their basic right to be represented by a trade union.
In a White Paper, A Better Deal for European Platform Workers, Uber CEO Dara Khosrowshahi called on the industry to come together to "set a new standard" for platform workers. "To make a real difference, reform must also be industry-wide, requiring all platform companies to offer benefits and protections," he declared.
"We hope that working constructively with GMB will show the rest of the industry what can be achieved, ensuring that all drivers, no matter who they work with, receive the rights and protections they are entitled to," said Uber Regional Manager Jamie Heywood.
"When companies and trade unions work together, standards can be raised across these industries," confirmed GMB General Secretary Gary Smith. "Earlier this year the Supreme Court set a precedent for all ride-hailing apps to provide drivers with workers' rights such as holiday pay and a pension. Uber has done this for its 70,000 drivers, but there are more than 200,000 more working for other operators still denied these basic legal rights."