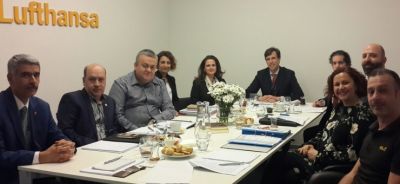 Turkish workers employed in the contact centre of German airline Lufthansa are hoping to secure a collective agreement with the company.
The 268 staff, who provide customer service to clients in Turkish, German and English, are members of the Sosyal-IS union, which began organising in early 2018. The union now represents the majority of Lufthansa contact centre employees in Turkey.
"Turkey is being used more and more to provide offshored contact centre services, especially to the German language market," explained Sosyal-IS President Metin Ebeturk. "We are committed to raising employment conditions for workers in this sector."
"Sosyal-IS's work in organising offshored contact centre workers is important to ensure that basic labour standards are respected in Lufthansa's global supply chain," added Teresa Casertano, of UNI Global Union.