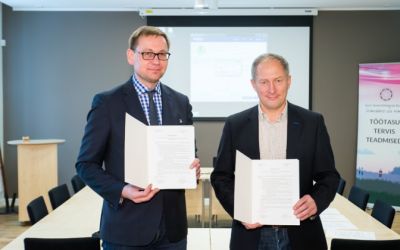 The Estonian Trade Union Confederation and the national Employers' Confederation have reached an agreement to increase the minimum wage to €584 a month, and €3.48 an hour, starting from 1 January 2020.
Negotiations were launched in June 2019. The national minimum wage is legally enforced by the Estonian government following agreement between the social partners. This means no employer may pay a lower rate for a full-time job. By 2021 the national minimum wage is set to rise to 40% of the national average wage.
Peep Peterson, President of the Estonian Trade Union Confederation (EAKL), pointed out that it is still very difficult for anyone to live on the minimum wage, especially in the capital city of Tallinn. Trade unions are calling on workers to negotiate hard for sectoral minimum wage rises.
Since 2017, the minimum wage increase has been linked to twice the forecast rate of national economic growth for the relevant year. Recent estimates foresee labour productivity rising by 4% next year, generating an 8% increase in the minimum wage.