The wages of workers in 8 EU countries are lower on average - in 'real terms' (adjusted for inflation) – than ten years ago.
A new study by the European Trade Union Institute (ETUI) – to be published tomorrow – shows that average wages in UK, Italy, Spain, Greece, Portugal, Hungary, Croatia and Cyprus were lower in 2018 than in 2009.
It also shows that real wages have stood still – with zero increase – in Belgium and Finland – over the same period.
The figures show that average wages, adjusted for inflation, went down 2009-19 by
23% in Greece
11% in Croatia
7% in Cyprus
4% in Portugal
3% in Spain
2% in Italy
1% in Hungary
1% in UK   
0 change in Belgium and Finland
"This is proof that the crisis is not over in  all countries, and that even where economic recovery is happening, workers don't get the benefit of it" said Luca Visentini, General Secretary of the European Trade Union Confederation (ETUC) "the reason for this is to be found in  austerity measures which have dismantled minimum wage and collective bargaining systems, and hugely increased  inequalities.".
"The EU urgently needs to take action to increase wages – primarily by encouraging and enabling collective bargaining between employers and trade unions."    
'Benchmarking Working Europe 2019' published by the ETUI will be launched on Tuesday 26 March, 18.30-20h at the Permanent Representation of Austria to the EU, 30 Avenue de Cortenbergh, 1040 Brussels. Speakers include Luca Visentini, ETUC; Wolfgang Katzian, President of the Austrian Trade Union Federation (ÖGB); Philippe Pochet, ETUI General Director and Maria Jepsen, Director of the ETUI Research Department.
To attend the launch register https://crm.etui.org/civicrm/event/info?reset=1&id=227 or http://www.s2mailblaster.com/eventForm.asp?e=MzE4&c=MzU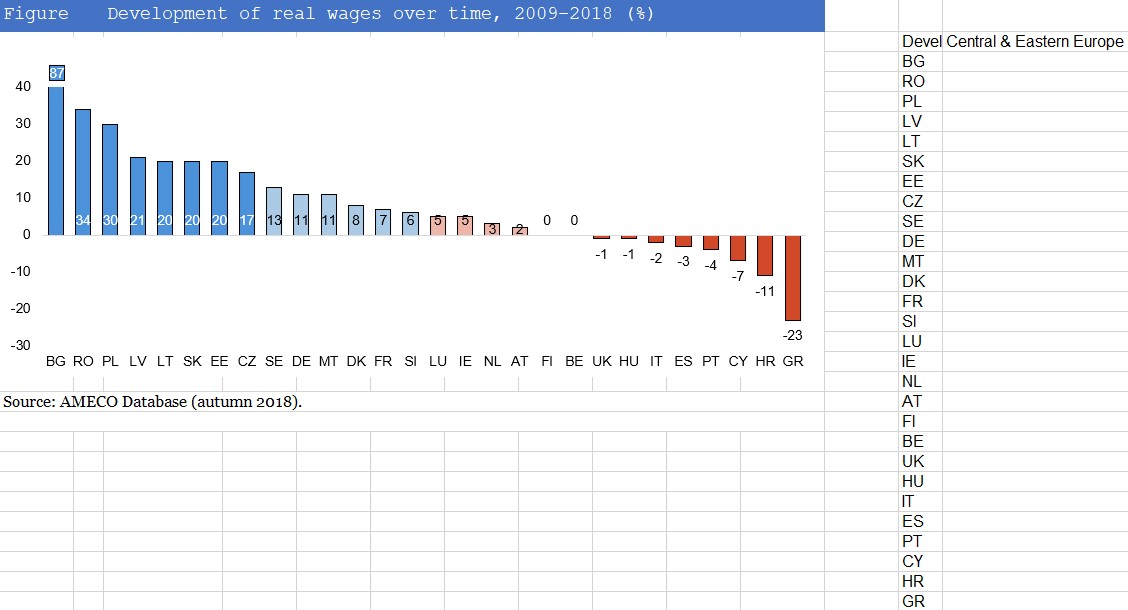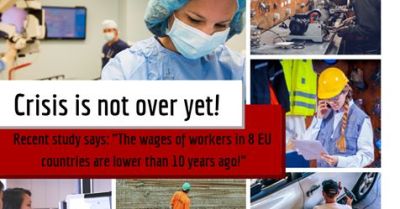 25.03.2019