The European Trade Union Confederation (ETUC) supports the Spanish trade unions (CCOO and UGT) in calling for the prosecution case to be dropped against 8 trade unionists who each face sentences of up to 8 years and 3 months.
The case relates to events outside an Airbus factory in Getafe, near Madrid, in September 2010 during a general strike to protest against Government changes to labour law. The workers' demonstration was attacked by riot police and several people were injured.
The Spanish trade unions argue that
·         the accusations against the 8 are false, and that 
·         the sentences demanded by the prosecution are disproportionate to the alleged crimes.  
The charges (and the heavy-handed police presence at the factory) relate to a Franco era law on the right to go to work which had not previously been used since 1972 (when Franco was still in power).
The trial is due to run from 9 – 13 February. Judgement will follow at a date to be confirmed.
Luca Visentini, General Secretary of the ETUC, said "The right to strike is a fundamental right, and in Spain's Constitution. To strike is not a crime and to be a trade unionist is not a crime – so why are the authorities pursuing this legal action? The charges should be dropped before this ridiculous story goes to trial."
He added "Trade unions  and the right to strike are under attack in a number of countries, and this Spanish case, as well as the UK Government's Trade Union Bill, are particularly shocking examples."   
The 8 trade unionists charged are Enrique Gil, José Alcazar, Rodolfo Malo, Tomás García, Raúl Fernández, Jerónimo Martín, Edgar Martín and Armando Barco.
The Spanish trade unions are holding a major public event on January 19 in Madrid highlighting the case, calling for the charges to be dropped and the law changed. ETUC President Rudy De Leeuw will address the meeting, ETUC General Secretary will speak via a video message (along with national trade union leaders), and ETUC Confederal Secretary Montserrat Mir will also take part.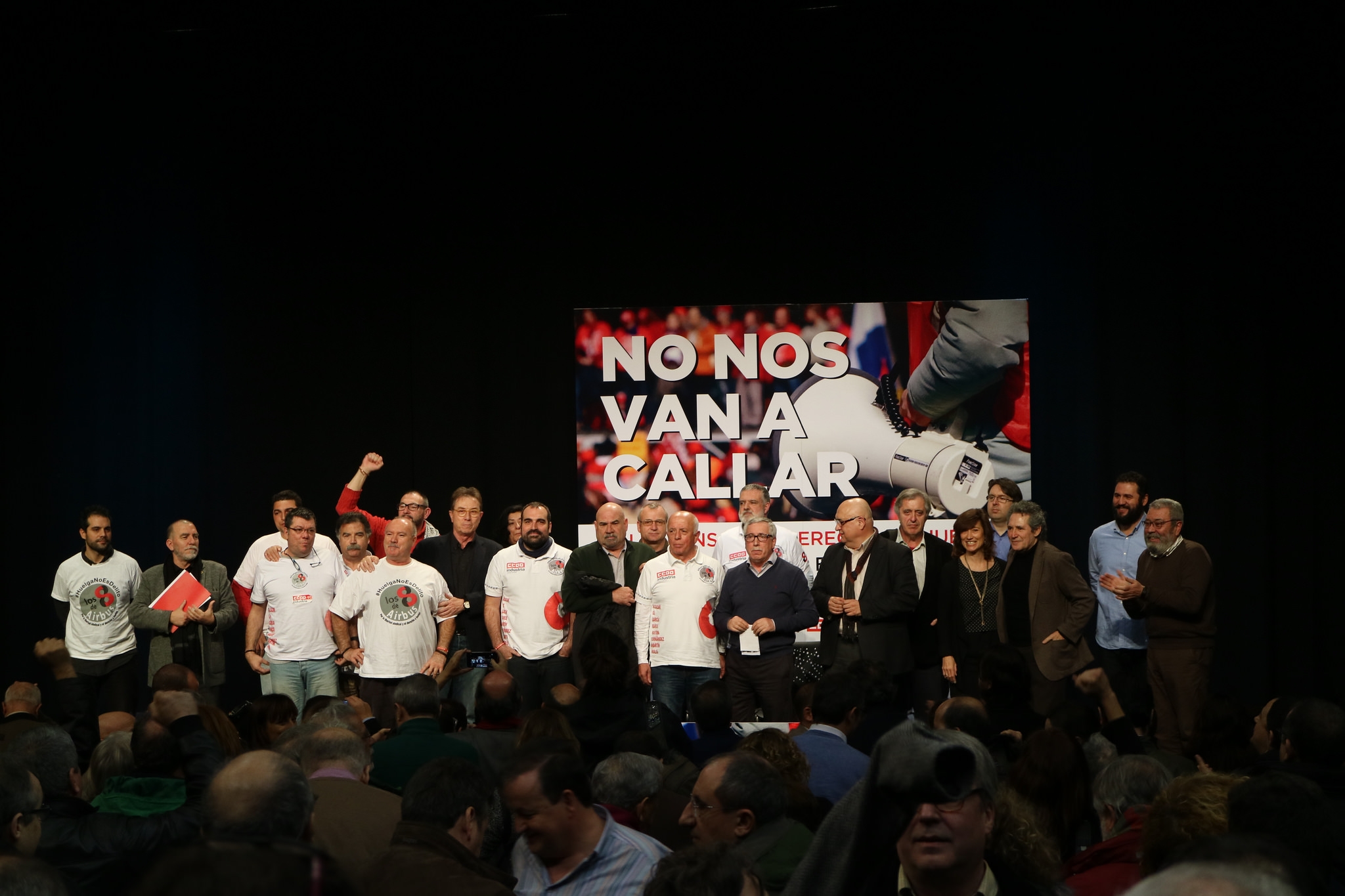 18.01.2016