Delays in implementing the EU's newly passed pay transparency directive would cost women workers an average of €17,000 in lost wages.
The directive designed to close the EU's gender pay gap of 12.7% cleared its last hurdle today after the final text was adopted by the European Parliament.
The directive includes a ban on pay secrecy clauses and the right for women workers and their unions to request transparent information on pay.
Member states technically have until 2026 to transpose the directive into national law, but the European Trade Union Confederation (ETUC) believes women have waited long enough for equal pay and is calling on national governments to put the directive into action straight away.
An analysis by the ETUC's research centre, the European Trade Union Institute, found that if the gender pay gap continues at its current level: 
Every year without action would cost women an average of €4,256 in lost wages.
 
Women would lose between €1,872 and €36,334 if governments wait until 2026 to transpose the directive.
 
Women in Austria, Denmark and Germany stand to lose the most if the gender pay gap continues (figures for all countries below)
ETUC General Secretary Esther Lynch said:
"Women workers have already waited more than 45 years for EU equal pay laws to be enforced so there's no time to lose in putting the pay transparency directive into action.
"Women are being disproportionately affected by the cost-of-living crisis because of the gender pay gap and can't afford to lose thousands more over the next three years because of government inaction.
"National governments should make the implementation of the pay transparency directive a priority as part of their response to the cost-of-living crisis. We are talking about real money for workers here, not just statistics. 
"This directive won't end pay inequality overnight, but it will give women workers and their unions powerful tools to unmask and challenge the deep seated discrimination that lies behind it."
National figures
| | | | | |
| --- | --- | --- | --- | --- |
| Member State | Gender pay gap (2021 or latest) | National average income 2021 | Lost income annual (€) | Lost income 2023-2026 (€) |
| Luxembourg | -0.2 | 72,247 | 0 | 0 |
| Romania | 3.6 | 13,000 | 468 | 1,872 |
| Poland | 4.5 | 14,431 | 649 | 2,598 |
| Slovenia | 3.8 | 28,765 | 1,093 | 4,372 |
| Bulgaria | 12.2 | 10,345 | 1,262 | 5,048 |
| Italy | 5 | 29,951 | 1,498 | 5,990 |
| Greece | 10.4 | 15,879 | 1,651 | 6,606 |
| Croatia | 11.1 | 16,169 | 1,795 | 7,179 |
| Hungary | 17.3 | 12,618 | 2,183 | 8,732 |
| Cyprus | 9.7 | 22,734 | 2,205 | 8,821 |
| Portugal | 11.9 | 19,301 | 2,297 | 9,187 |
| Belgium | 5 | 48,722 | 2,436 | 9,744 |
| Spain | 8.9 | 28,184 | 2,508 | 10,034 |
| Lithuania | 12 | 21,741 | 2,609 | 10,436 |
| Slovakia | 16.6 | 16,162 | 2,683 | 10,732 |
| Czechia | 15 | 18,189 | 2,728 | 10,913 |
| Latvia | 14.6 | 18,707 | 2,731 | 10,925 |
| Malta | 10.5 | 27,334 | 2,870 | 11,480 |
| EU27 | 12.7 | 33,511 | 4,256 | 17,024 |
| Estonia | 20.5 | 21,481 | 4,404 | 17,614 |
| Ireland | 9.9 | 50,347 | 4,984 | 19,937 |
| Sweden | 11.2 | 46,934 | 5,257 | 21,026 |
| France | 15.4 | 40,135 | 6,181 | 24,723 |
| Finland | 16.5 | 43,193 | 7,127 | 28,507 |
| Germany | 17.6 | 44,404 | 7,815 | 31,260 |
| Denmark | 14.2 | 63,261 | 8,983 | 35,932 |
| Austria | 18.8 | 48,317 | 9,084 | 36,334 |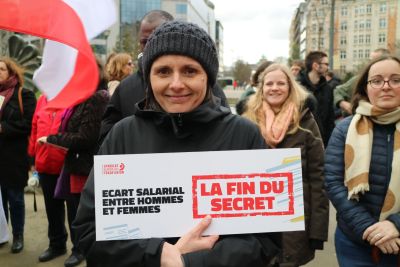 30.03.2023