EU action on asbestos exposure could save up to 90,000 lives a year across Europe – but the European Commission has sided with business lobbyists who want to limit measures in order to save money.
The European Commission has today proposed a review of the 2009 Asbestos at Work Directive, which set a dangerously high maximum exposure level of 0,1 fibres of asbestos per cm3.
While the use of asbestos is now banned in Europe, workers are still at risk of contracting cancer after coming into contact with it, particularly construction workers during the renovation and demolition of buildings. There were 90,730 asbestos-related deaths across the EU28, according to the Lancet, in 2019 and European Parliament research said that would reach 120,000 by 2029 without further action.
The European Parliament voted in October 2021 for a new limit of 0,001 fibres/cm3, based on the finding by the International Commission of Occupational Health that any limit under that would not protect against asbestos related cancer.
However, the Commission has proposed a limit of only 0,01 fibres/cm3 as called for by business associations. That would not improve standards in member states such as Denmark, France and Germany and is significantly below the standard of 0,002 fibres/cm3 set in the Netherlands.
The Commission's draft proposal said that would "not put a disproportionate burden on businesses in the concerned sectors." The cost to the businesses concerned of the safer limit proposed by the European Parliament and trade unions would be 100 billion Euro, according to the Commission.
But that one-off cost is significantly smaller than the annual 40 billion Euro cost for Europe's public health systems of treating people with asbestos-related cancer. The ETUC will now work intensively with MEPs and national ministers in order to improve the proposal.
European Trade Union Confederation Deputy General Secretary Claes-Mikael Stahl said:
"European limits on asbestos exposure are dangerously high and put thousands of workers, particularly those in construction, at risk of developing cancer every year. The Commission's commitment to reviewing these limits could help save many lives. 
"Unfortunately, the Commission have sided with business lobbyists over science in proposing a limit which would still leave many workers exposed to asbestos and at risk of developing cancer. People's lives should always come before profit.
"But the one-off cost in finding and safely removing asbestos is small when compared with the annual cost to public health services of treating people with asbestos-related cancer.
"Trade unions will work with MEPs and ministers to improve this proposal and ensure workers, their families and taxpayers don't have to keep paying the price for inaction over asbestos."
European Federation of Building and Woodworkers (EFBWW) General Secretary Tom Deleu said:
"There are 35 million buildings with asbestos – buildings that will be renovated or demolished by workers in the context of the Renovation Wave and the European Green Deal. There is no safe exposure limit to protect workers completely from asbestos.
"We cannot turn our backs on construction workers and other professions, who are regularly exposed to asbestos. There is only one way: adopting an OEL of 1.000 fibres/m3.
"As clearly pointed out by the Unions and the European Parliament, the Commission also needs to present a full approach to tackle the asbestos disaster in other policy areas: as in the energy renovation of buildings, occupational diseases, the registration of all existing asbestos, and, first and foremost, we need a framework for a safe removal strategies for all EU countries."
Notes
ETUC response to the first stage consultation with the social partners on the protection of workers from risks related to exposure to chemical agents at work and to asbestos
Parliament vote: Asbestos protections could save 90,000 lives a year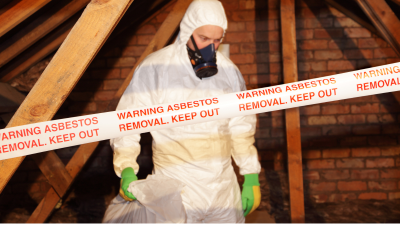 28.09.2022