Today, 29 November, the European Trade Union Confederation (ETUC) met Martin Schulz, President of the European Parliament, to present him with the 158 MEP Pledges of support for trade union rights in Europe.
158 MEPs from 24 countries, and 5 political groups, have signed an ETUC pledge to respect and promote trade union rights in all their work on EU legislation and policy initiatives – see https://www.etuc.org/campaign/turights .
Over the last number of months, the ETUC and its affiliated trade unions have engaged with political parties and groupings, along with many individual MEPs, to raise awareness of the human rights underpinning for trade union rights and to outline how trade union rights are being violated in Europe. 
Speaking today, Esther Lynch Confederal Secretary, said "Trade union rights are set out in various ILO Conventions, are recognised in the EU Charter of Fundamental Rights of the European Union and are among the fundamental rights guaranteed by the European Convention on Human Rights, but are denied in many workplaces in Europe. We aim to change that, and have begun a conversation about how the European Parliament can play its part to protect and promote trade union rights – something to which every worker in Europe is entitled."
"Our message to President Schulz was to help us to make trade union rights enshrined in existing European Charters central to the forthcoming European Pillar of Social Rights. This would help to ensure that the EU and Member States are better equipped  to guarantee trade union rights."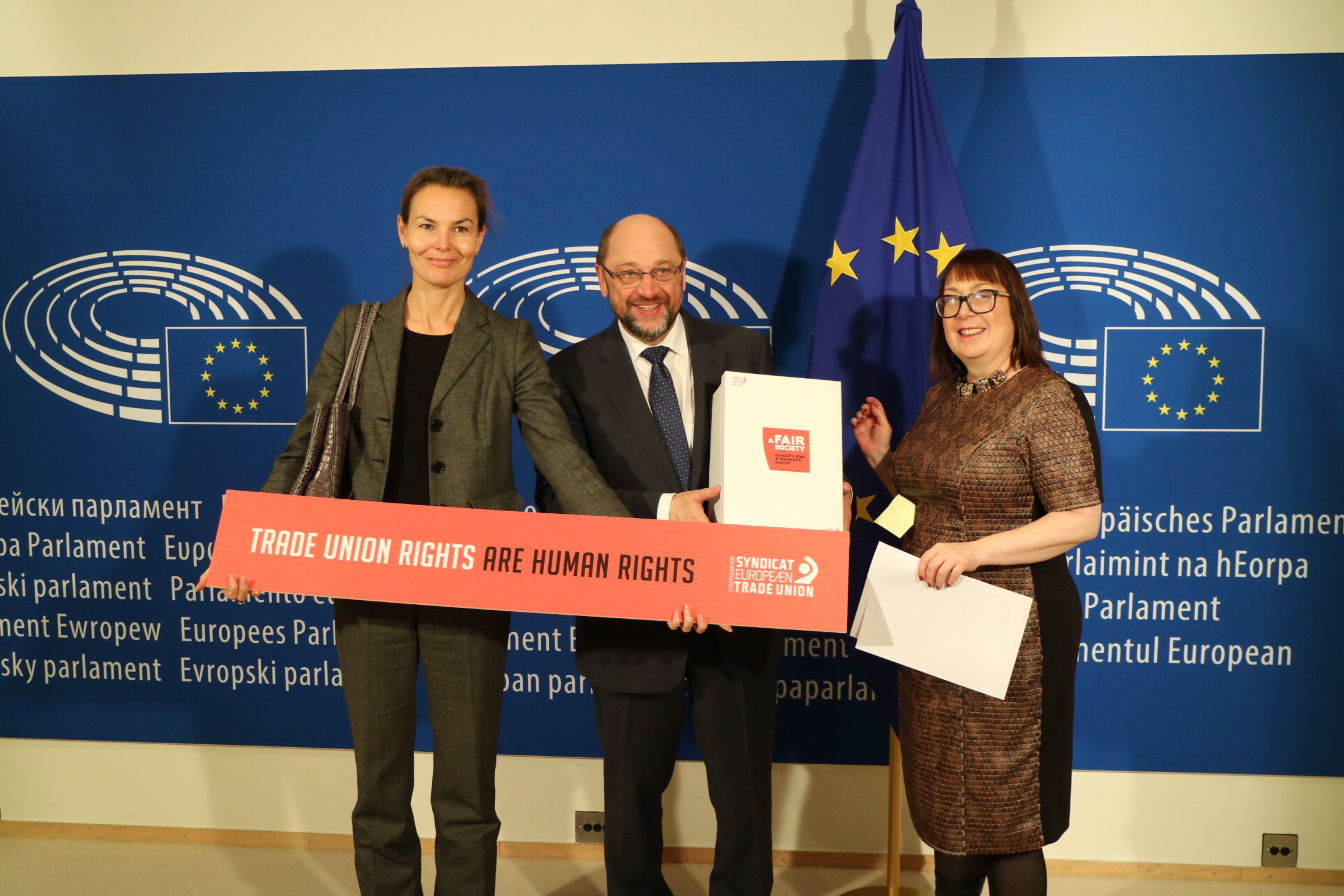 29.11.2016