The overwhelming majority of European trade unions representing 45 million workers have voted in favour of a new EU law to support fair minimum wages and collective bargaining.
Following a full and open debate, members of the European Trade Union Confederation (ETUC) endorsed a call for a European Directive with 85% of the votes in favour.
87 national unions from all over Europe took part in the vote, plus 10 European sectoral trade unions.
The pressure is now on Commission President Ursula von der Leyen to deliver, having promised to present a proposal within 100 days to "ensure that every worker in our Union has a fair minimum wage."
The ETUC will use the mandate to call on the Commission to bring forward a Directive which ensures:
Member States cannot set their statutory minimum wages below a threshold of decency*
An end to unfair practices such as employer deductions from the statutory minimum wage
The right to collective bargaining is guaranteed, promoted and protected in every member state
Trade union support for EU action is also conditional on a guarantee that the member states which currently determine wages only through collective bargaining will never be obliged to introduce a statutory minimum wage system.
ETUC Deputy General Secretary Esther Lynch said:
"Minimum wages leave workers at risk of poverty in 17 member states - that defeats the whole point of a minimum wage.
"The European Commission have the overwhelming support of European trade unions for a Directive to end this scandal. We expect a commitment to such a Directive in President von der Leyen's state of the union speech in mid-September.
"Any Directive must also help workers achieve genuinely fair wages by ensuring that their right to collective bargaining is recognised by employers and Member States and in particular union busting activities are prevented.
"Action to raise wages is needed more than ever in order to save millions of jobs which depend on boosting economic demand in the wake of the lockdown."
Notes:
*60% of the median AND 50% of the average wage (based on national full-time gross wages)
Full ETUC response to Commission consultation on fair minimum wages: https://www.etuc.org/en/document/reply-etuc-2nd-phase-consultation-social-partners-fair-minimum-wages  
Statutory minimum wages leave workers at risk of poverty in at least 17 EU member states: https://www.etuc.org/en/pressrelease/statutory-minimum-wages-leave-workers-risk-poverty-least-17-eu-member-states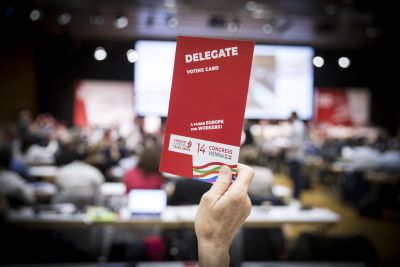 03.09.2020