ETUC condemns the arrest and detention yesterday in Belarus of at least fourteen leaders and representatives of the country's independent trade union movement.
Yesterday the leadership of the Belarusian Congress of Trade Unions (BKDP) including the President of BKDP Aliaksandr Yarashuk , BKDP Vice-President Siarhei Antusevich, President of Free Trade Union of Metal Workers (SPM) Aliaksandr Bukhvostau, President of Free Trade Union of Belarus (SPB) Mikalaj Sharakh - were arrested. Other colleagues arrested include Yana Malash, Vitali Chychmarou, Hanna Dus, Vadzim Payvin, Mikhail Hromau, Ihar Komlik (released today), Yury Beliakou, Vasil Berasneu, Hennadz Fiadynich, Dzmitry Barodka, Miraslau Sabchuk and Iryna Bud-Husaim.  Aleh Padalinski,  international secretary of BKDP, and Alena  Yaskova, BKDP lawyer, are not answering their phones. Several others are still not reachable and their location is not known.
The trade union premises of the BKDP in Minsk were searched. ETUC understands that the premises of the Free trade union of Belarus (SPB), Free trade union of Metal workers (SPM)  and Union of Radio-Electronic Workers (REP) were also searched. The security forces also searched the homes of trade union leaders and employees. The searches covered Personal Computers, personal documents, passports, bank cards including those of family members, SIM cards of foreign mobile operators and trade union paraphernalia.
The ETUC demands the immediate release of all union leaders and representatives in detention, and calls on the European Union and ILO to intervene to secure their  safety and release.
ETUC General Secretary Luca Visentini said "The ETUC seeks assurance that all trade unionist leaders and officials in Belarus are safe and released. These latest arrests, the most recent in a long history of attacks on trade unions in Belarus, seem to be punishment for criticising President Lukashenko for facilitating Putin's military assault on Ukraine."
"ETUC calls for an end to the war in Ukraine, and an end to dictatorship and attacks on trade unions in Belarus. ETUC stands for peace and democracy in Belarus as well as in Ukraine."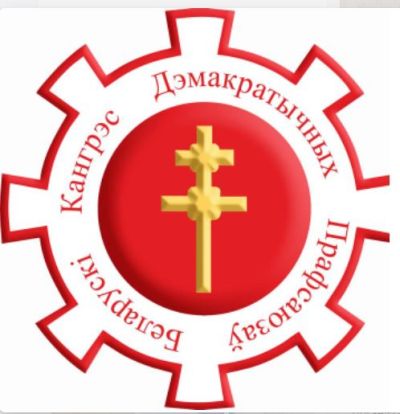 20.04.2022