On Tuesday 9 September, the European Court of Justice (CJEU) will hear a case that could result in companies forcing workers into temporary employment instead of open-ended jobs.
In an oral hearing in 'Grand Chamber', the CJEU will consider the first case ever brought (Case C-533/13)* on the Temporary Agency Work Directive (TAWD) since its adoption in 2008.
European judges have been asked, in a case brought by Finnish employers, to decide if a collective agreement between unions and employers in the petrol industry allowing the use of temporary agency workers only in very specific cases is in line with the Directive.  
The case hangs on interpretation of article 4 of the Directive which requires countries to review restrictions or prohibitions on the use of temporary agency workers.  The employers want the Directive to require the removal of restrictions or prohibitions - although the Directive says no such thing.
Through this judgment, the Court has the opportunity to safeguard this key social European legislation from misleading interpretations which could result in temporary jobs increasing at the expense of full-time employment.  
Workers in temporary jobs have more job insecurity, lower pay, less access to workplace benefits and fewer training opportunities than people in full-time employment. In-work poverty is higher among people with temporary employment contracts as are workplace accidents.   
This is despite the fact that the Directive is supposed to ensure equal pay and working conditions for temporary agency workers.
The ETUC has firmly supported the principle of equal treatment for agency workers.
"Article 4 does not oblige Member States to remove restrictions or prohibitions in legislation and collective agreements", said Veronica Nilsson, ETUC Confederal Secretary. "By raising this case, employers are just trying to cut costs and boost profits at the expense of employees.  The ETUC calls on the ECJ to reject the employers' blatant attempt to rewrite the law for their own benefit, and to walk away from collective agreements that they have voluntarily entered into."
"The ETUC fully supports the Finnish trade unions in opposing this outrageous and potentially very damaging action."
*More information on the case C-533/13 (request for a preliminary ruling) are available at: http://curia.europa.eu/juris/document/document.jsf?text=&docid=144505&pageIndex=0&doclang=en&mode=lst&dir=&occ=first&part=1&cid=214500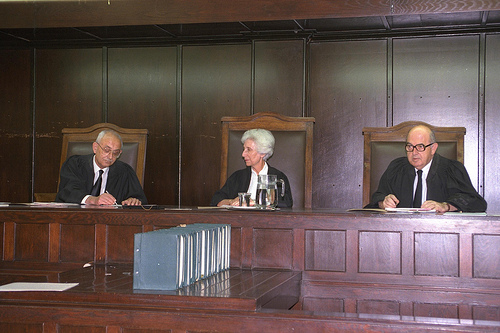 05.09.2014