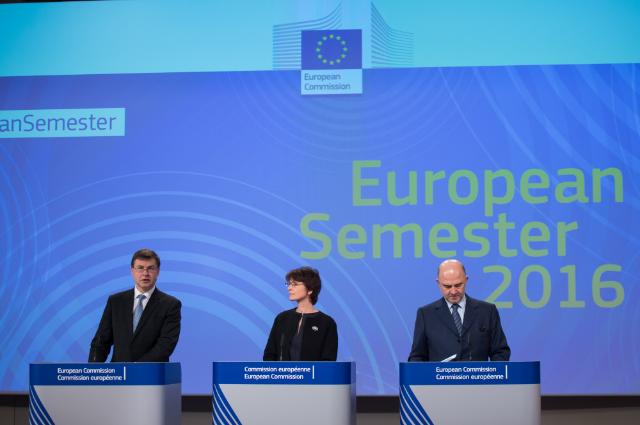 The European Commission kicked off its annual cycle of economic policy guidance with a heavy emphasis on 'structural reforms', very little reference to the 'fairer' Europe repeatedly promised by President Juncker, and no mention of additional efforts to increase investment.
The ETUC is concerned that creating more flexible labour markets appears to be the number one priority. Despite claims to the contrary, this will inevitably lead to more precarious jobs.  
The ETUC welcomes the call for social investment and better work/life balance, but is concerned that the 2016 Annual Growth Survey:
Fails to emphasise the quality of jobs, and instead
Promotes more flexible labour markets without any proposals on how to improve jobsecurity and without a specific commitment to tackle precarious work;   
Highlights the need to improve "the investment environment" and remove "barriers to investment" but does not make any proposal to actually increase investment – despite the fact that the Eurozone is in surplus and has excess savings over investment of €400 billion;
Correctly states that the flow of refugees means more public spending, but makes no demand to ensure funds are not diverted from already hard-pressed communities and services.   
"The Commission wants to put Europe on a diet of reform," said Veronica Nilsson, Deputy General Secretary of the ETUC. "But what's in it for working people if flexibility, competitiveness and the business environment take precedence over decent work, fair and equal pay, and job security for workers and their families?
"Europe is not lacking in structural reforms, it is lacking economic demand. But today's package says nothing about making further additional investment."