Spain has become the first EU member state to tell platform companies that food delivery riders must be recognised as workers and automatically receive rights like social security contributions. 
The law, which was negotiated by the ETUC's affiliates in Spain, covers the following food delivery giants: Deliveroo, Glovo, Stuart, Amazon and UberEats. Other platform companies will also have to inform trade unions about how their algorithms affect working conditions.
It comes weeks after Deliveroo were ordered to pay 1.3 million euros in social contributions following a Barcelona Court ruling establishing that 748 Deliveroo's riders are false self-employed.
The European Commission recently launched a consultation on improving the working conditions in platform companies.
ETUC Confederal Secretary Ludovic Voet said:
"Platform companies have been making huge profits through false self-employment, shortchanging their workers, companies who play by the rules and public services.
"Spain's riders law is the beginning of the end for false self-employment across Europe. It sets the standard for forthcoming EU action on platform companies – a worker must be recognised as a worker.
"This common sense presumption should apply not only to food delivery companies but across the platform economy. It's the only way to protect workers from exploitative business models and must be enforced vigorously through inspections to ensure platforms don't find new ways to evade their responsibilities.
"It is also important that, like in Spain, unions have a right to receive information about how algorithms used by platforms affect working conditions so they can effectively represent workers."
Notes:
ETUC Statement before 1st stage consultation on Platform Work: https://www.etuc.org/en/document/etuc-statement-1st-stage-consultation-platform-work
Photo: European Parliament / Dominique Hommel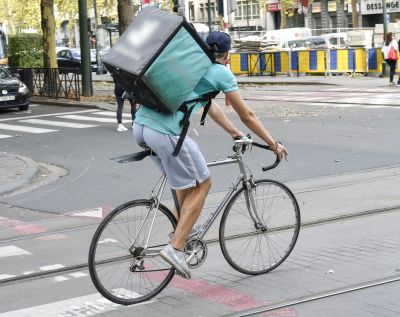 12.03.2021