Commenting on President Juncker's State of the Union speech, Luca Visentini, General Secretary of the European Trade Union Confederation, said:
"I welcome the promise to double the investment plan, and to continue the Youth Guarantee. At the same time I am disappointed he did not announce any new action to tackle low wages, precarious work or the exploitation of migrant workers. There is also clearly still a need to press for more public investment as part of the Juncker plan.
"It is very good to attack populism, but unless people have quality jobs, decent pay and decent housing, and access to good health services and education, populism will continue to flourish. I was expecting some concrete proposals on the promised European Pillar of Social Rights.
"President Juncker rightly lamented social dumping but made no new proposal to tackle it. Nonetheless the ETUC does support him in standing up for the Commission's proposed revision of the Posted Workers Directive."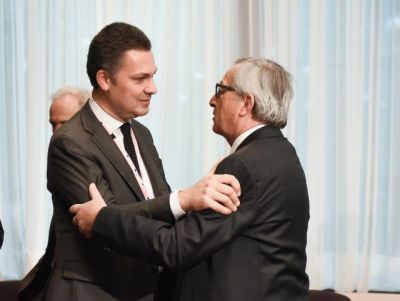 14.09.2016