At today's Tri-Partite Social Summit - with Presidents Juncker and Tusk, Prime Minister Ratas of Estonia, and the Labour Ministers of Estonia, Bulgaria and Austria - Luca Visentini, General Secretary of the European Trade Union Confederation called for fast proclamation of an ambitious European Pillar of Social Rights and proposed a series of initiatives including:  
A 'wage convergence alliance' to tackle the east-west pay gap: bringing together EU institutions, national Governments, employers and trade unions to propose ways to bring wages in central and eastern Europe UP towards western European levels;
A new 'just transition' approach to anticipate, plan and manage change caused by digitalisation and other challenges including decarbonisation:  uniting employers, trade unions and authorities at European, national, and regional level to ensure that opportunities are seized and that no workers or communities are left behind;
The ETUC to sign with employers and the European Commission a commitment to work together for the integration of migrants and refugees into the labour market.
"Now is not the time for political posturing" said Luca Visentini. "Trade unions are serious about solving the problems facing Europe, and working with others to implement solutions. We want to create change to benefit working people."
"The Gothenburg Summit, and subsequent Summits on the future of Europe, need to show that the EU wants a better Europe for working people."
People working in countries in the east of the EU earn well under half of the average wage of people in the western, pre-2004 EU15. Workers in 10 east EU countries earn 18% and 42% of west EU wages (Bulgaria 18%, Estonia 42%). Slovenia is the only 'eastern EU' country where working people earn more than half (60% of) the EU 15 average wage.
The wage convergence alliance could consider a range of issues including raising productivity, targets for minimum wages, sectoral collective bargaining, and negotiations in multi-national companies.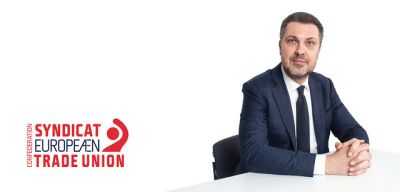 18.10.2017