The European Trade Union Confederation (ETUC) is demanding EU-level standards to boost workers' representation on company boards.
Evidence shows that well-functioning workers' involvement at board level helps companies to perform better. Current European legislation (the European Company Statute) recognises existing national systems for employee participation, but there is a danger that national regulations are being side-stepped. Since the legislation came into force 12 years ago, only 57 legally established European companies (defined as SEs) have set up board-level representation, whereas 22.4 million companies exist in the whole of Europe. The European Company Statute no longer fulfils its objective of ensuring that national provisions for participation at board level are respected in European companies (SEs). New rules are needed.
The ETUC welcomes the European Parliament Employment Committee's decision to launch a debate on workers' representation, and calls on MEPs to fill the existing gap with a European minimum standard, based on a differentiated approach that could be adapted to varying circumstances.
"A clear message from the Parliament would spur the European Commission to act on this important topic," said ETUC Deputy General Secretary Peter Scherrer. "Giving a stronger voice to employees is an indispensable counterpart to company mobility as well as a necessary tool for a more democratic and successful society and economy. Democracy should not stop at the factory gate.
"The EP should ensure that board-level representation is part of all European company law proposals."
For more information on worker representation:
http://www.worker-participation.eu/European-Company-SE/Facts-Figures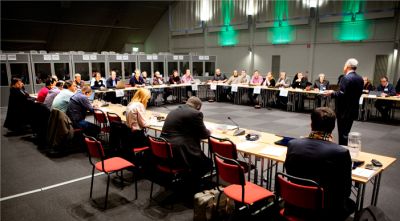 11.05.2016