"Considering the tiny majority Ursula von der Leyen got in Parliament", said Luca Visentini, General Secretary of the European Trade Union Confederation, "we urge the new President of the Commission to build an alliance with the democratic parties only, and to reconfirm the cordon sanitaire against the far right. If she wants to deliver as Commission President, she needs to rebuild the trust that was jeopardised by the Council's decisions. She needs to work for a more democratic European Union."
"The ETUC wants to work with the new President, wants to contribute to achieve the positive objectives of her programme and hopes that her belief in social dialogue with unions translates into a good cooperation and sound legislative proposals. We expect social partners to be immediately involved and consulted about the work programme, this would give a clear signal that the new President wants to build support for her policy agenda."
The programme the new President of the European Commission presented today to the European Parliament contains some ambitious social and environmental proposals according to the European Trade Union Confederation.
The ETUC welcomes her general commitments to
More social fairness including a fair minimum wage that allows a decent living, support for collective bargaining and social dialogue, an action plan to fully implement the European Pillar of Social Rights, binding pay transparency measures and actions for gender equality and against violence against women;  
A European Green deal, putting the 2050 climate neutrality target into law, with a Just Transition Fund and a Sustainable Investment Plan;
Safe and ethical boundaries for digitalisation and Artificial Intelligence. 
ETUC regrets the lack of
A clearer plan for just transitions, with concrete measures to make sure nobody is left behind;
Acknowledgement of the need to extend rights and protection to non-standard and self-employed workers, as precariousness does not only affect platform workers; 
Proposals on health and safety at work and democracy at work;   
Reference to integrating migrants into the work;
Commitments to adopt concrete measures to enforce labour standards in trade agreements.
"Additionally, there is still some ambiguity on critical issues such as economic governance, the rule of law, and Brexit. We hope all this will be clarified soon when the actual Commission's work programme is drafted."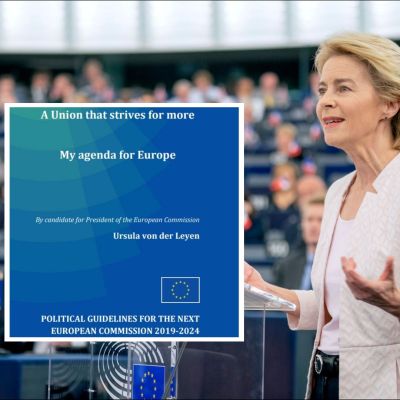 16.07.2019