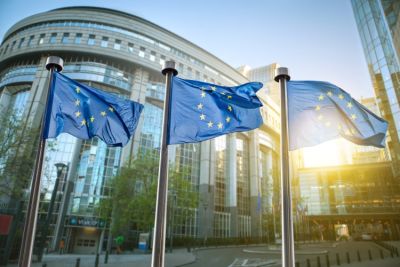 The ITUC and the ETUC have welcomed the EU's adoption of a new financial instrument for the block's external action for the period 2021-27, the 'Neighbourhood, Development and International Cooperation Instrument - Global Europe' (NDICI-Global Europe).
In their response on the adoption of the instrument, the union confederations point to the inclusion of many of their key asks in the final text: The Sustainable Development Goals (SDGs) are among the NDICI's key objectives; while decent work, the ILO standards and due diligence are listed in the instrument's development cooperation priorities. The NDICI incorporates more inclusive and transparent impact assessment mechanisms than in previous instruments.
However, the ITUC and the ETUC have raised a warning flag regarding the Instrument's overall budget cuts and express their deep concern about the inclusion of a migration conditionality in the text, despite repeated trade union demands that the allocation of development aid not be conditional on cooperation on migration management.
Through their affiliates at local, regional and national levels, unions are commited to monitoring the implementation of the NDICI-Global Europe, to make sure that the EU's development cooperation commitments are not diluted into broader EU external relations objectives.
Solidarity must be at the centre of the implementation of NDICI-Global Europe, counting on social partners as key allies in turning commitments into action.