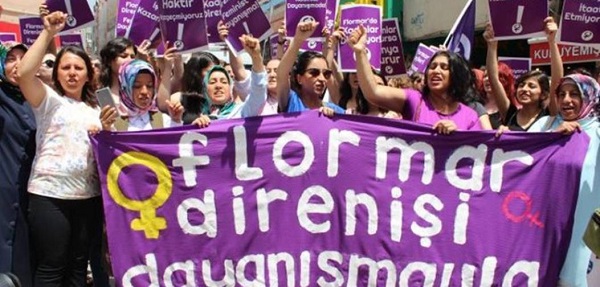 With French and international trade union support, employees at Flormar, the Turkish subsidiary of cosmetics multinational Yves Rocher, have reached a deal covering union recognition and protection for 132 laid-off workers.
An agreement between the Gebze branch and the national management of the chemicals and rubber trade union, Petrol-Is, and Flormar, provides pay severance, notice and special benefits equal to 16 months' wages to each of the laid-off workers.
In addition, the company agreed that if Petrol-Is has sufficient support, it will recognise it for collective bargaining. The deal was supported by a majority of the workers' votes.
Armelle Seby, IndustriAll gender equality expert, described the women's campaign as "a source of inspiration not only for Turkish workers, but also for workers around the world. Your fight is written in golden letters in the history of the labour movement." Flormar exports its products to more than 60 countries in the Middle East, Africa and Eastern Europe.