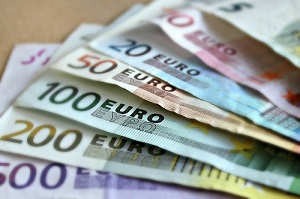 Collective bargaining by trade unions has been paying off in the Netherlands, where 2020 saw an average 3% rise in wages – the biggest increase in 12 years. Employees in industry, construction and catering obtained rises of over 3.5%, according to Statistics Netherlands.
However, these increases were largely the result of agreements made before the coronavirus pandemic and continuing economic uncertainty means the outlook for 2021 is less optimistic. Employers' organisation AWVN predicts wage rises of about 1.2% this year. Taking account of an expected inflation rate of 1.4% this would mean the lowest collective increase since 2014.
Since the outbreak of the pandemic, many collective bargaining negotiations have stalled, and in sectors where agreements have been made, increases were generally lower. Collective bargaining agreements covering hundreds of thousands of workers have expired, including in supermarkets, the metal and electronics industry, pharmacies and hair salons.
Image by Martaposemuckel at Pixabay