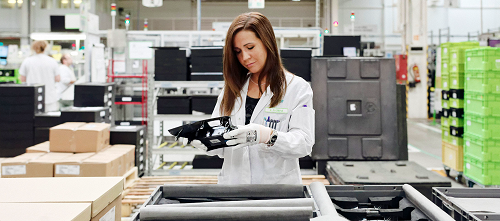 In France, the CFE-CGC, CFDT and FO trade unions signed an agreement on a safe return to work after COVID-19 with automotive supplier Valeo. The management and unions agreed on enhanced security measures to allow the restart of production, suspended due to the pandemic.
The accord aimed to ensure maximum protection of employees while allowing a progressive resumption of activity. Protective measures include daily temperature measurement, wearing a mask and cleaning the workplace at the start and end of each shift. They must be applied uniformly in all Valeo establishments around the world, including factories, R&D centres and offices.
The deal also provides for a solidarity fund to compensate for lost wages of workers on part-time working. Similar agreements have already been signed with Renault and PSA.
Image: Valeo