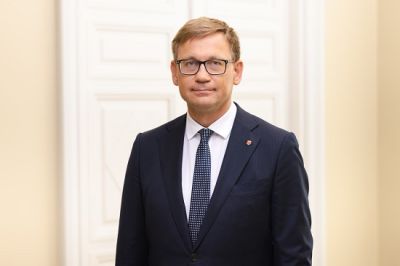 In July, Peep Peterson left his position as president of the Estonian Trade Union Confederation (EAKL) at short notice to take up an important role as Minister of Health and Labour in the new Estonian coalition government.
Peep Peterson had led the EAKL since 2013. With qualifications in law and journalism, he speaks Estonian, English, German, Russian, Finnish, and Latvian. From 2003 to 2013 he was chair of the Management Board of the Estonian Transport and Road Workers' Trade Union.
The EAKL elected Jaan-Hendrik Toomel as the new president until the next congress. He immediately took a stand against companies seeking to lower labour costs through poorer working conditions. "The difference between the so-called good and worse jobs is getting bigger and bigger," he protested.
Photo: Estonian Ministry of Social Affairs