Travelling from the airport to the Congress Venue
The simplest way to travel from the Berlin Brandenburg Airport (BER) to the Verti Music Hall is with the S-Bahn line.  The airport railway station is located directly under Terminal 1. The S-Bahn also goes through Terminal 5.

You can buy your ticket at the multilingual ticket machines located on the platforms of S-Bahn. Choose the single ticket option for zone 'Berlin ABC', which is 4 EUR.
Validate your ticket before entering the train (the validator looks like a small red box at the platform).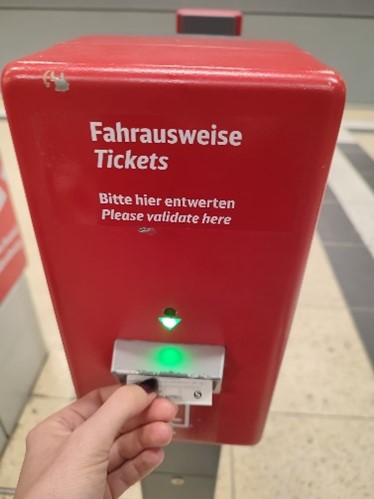 You have two options:
You can take express train RE8  till Ostbahnhoff train station.  From this station you can either walk to the Verti Music hall (16min walk) or take a train of the line S3/S5/S7 to Warschauer Straße station, which is the closest station.
You can take the train FEX to Ostkreuz train station and change to S7 direction Potsdam Hauptbahnhof to Warschauer Straße station.