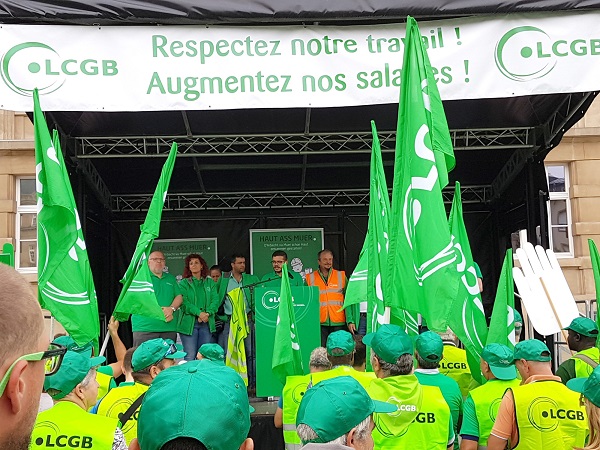 Trade unions and employers in Luxembourg's building sector have reached a new collective agreement after two and a half years of bargaining.
Negotiators from the Luxembourg Christian Trade Union Confederation (LCGB) said they were satisfied with the deal, despite the delay which cost their members money. Members voted in favour of the new agreement that includes a wage rise of 2.4%, a one-off payment of €300, and an increase in the end-of-year premium of 5% to 7%. All employees will have the right to training, plus salary recognition of existing qualifications, as well as 27 days leave and an end-of-year bonus for administrative staff, which is a major improvement.  
Meanwhile, Luxembourg's unions and POST Telecom SA have settled on a new agreement after three years of talks, which will bring pay rises of 1.2% from 1 January, plus rules for on-call duty and a salary grid offering greater opportunities for development. Some 180 staff members took part in information sessions before the deal was officially agreed.