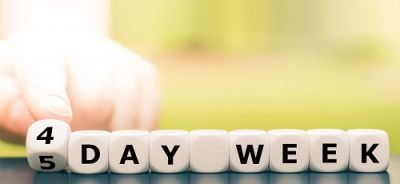 Irish union Fórsa is stepping up its cooperation with employers and NGOs in pursuit of a four-day week without loss of pay or productivity.  
It has written to the chief executives of all local authorities to ask them to take part in four-day week pilot programmes. Fórsa is part of a coalition of employers, unions, environmental and women's campaign groups calling for a gradual and managed transition to a shorter working week in all sectors of the economy.  
Fórsa campaign director Joe O'Connor said the four-day week offered the potential for a genuinely better future for workers, employers and the environment. "The strong support for a four-day working week among Irish people is consistent with similar studies internationally. What may once have seemed like a radical concept is now, for many, a reasonable and rational ambition," he said. Union representatives now plan to meet Irish Tánaiste (deputy premier) Leo Varadkar to discuss government support for the initiative.  
In April, a new code of practice drawn up by the Workplace Relations Commission (WRC) came into force across Ireland, giving employees the 'right to disconnect' from work. As part of a commitment to create family-friendly working arrangements, the government also launched a public consultation on the right to request remote working.