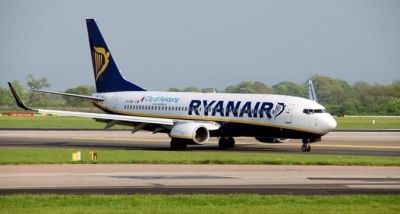 Ryanair, the notoriously anti-union low-cost travel company, has signed a series of union recognition agreements in the European countries where it operates, in recent months.
The airline has been forced to radically rethink its attitude to unions this year and to recognise union representation for both pilots and cabin crew. In August, Ryanair signed its first collective labour agreement with the Italian pilots' union, ANPAC, after eight months of talks and approval by over 300 Italian flight deck crew. Italy is an important destination for Ryanair and the second largest market outside the UK. Around 20% of its fleet is based in the country.
In Britain, Unite the union, which represents more than 25,000 cabin crew across airlines operating from the UK, secured full consultation rights and collective bargaining for Ryanair employees, from whom three union representatives will be drawn, with paid time off for union duties.
Unite general secretary Len McCluskey said it was a "historic agreement and a significant step by Ryanair", and urged all crew to join the union. "For the first time ever, Ryanair's UK cabin crew will have a recognised union in their corner to deal with workplace issues and collectively bargain on pay," he said.
Ryanair also reached a deal with Irish pilots' union Fórsa in August. Previously, pilots were employed under platform-style conditions, not reimbursed for time on the ground or hours worked due to delays, and even having to pay for their own water or coffee on board.