There will be no break from the cost-of-living crisis this summer, with families facing the highest increase in the cost of holidays and staycation activities on record.
The price of package holidays, which are meant to provide the best value breaks, at home or abroad has increased by 12.4% across the EU between January and May and that follows an 11.5% increase last year.
That is the highest increase in the cost of package holidays since records began in 1996 – before last year, the previous highest annual rise was 7.2% in 2015.
The analysis of Eurostat data by the European Trade Union Confederation and European Trade Union Institute found:
The average cost of a package holiday of four nights or more is now €2,967 – up by more than €600 since 2018.
 
People in Estonia, France, Bulgaria, Sweden, and Czechia have been hit by the highest increases in the cost of a package holiday, with rises between 18% and 31%.
 
The average price of a package holiday is worth more than a month's pay for those earning the minimum wage in 14 member states.
 
Around 19.5% of working people can't afford a week away from home, according to the latest Eurostat data – equivalent to 38 million people.
 
The highest numbers of working people unable to afford a holiday are found in Romania (43%), Greece (37%), Hungary (34%), Italy (31%), Croatia (31%) and Cyprus (30%).
For those forced to stay at home, the cost of recreation and cultural activities, including visits to the cinema or museums, has also increased by a record 6.5% - a third more than nominal wage growth. 
Many will also struggle with the additional strain of feeding lunch to their children over the school holidays, with new data showing increasing numbers of EU citizens are struggling to afford a proper meal.
The ETUC is calling on the EU and national governments to end the cost-of-living crisis by imposing windfall taxes on the super profits which account for two-thirds of inflation and restore the purchasing power of workers through decent wage rises.
ETUC General Secretary Esther Lynch said:
"A holiday is important for the wellbeing of workers but the record increase in prices will mean millions missing out on a break this summer. 
"The cost-of-living crisis means many working people will struggle just to feed their children properly over the summer holidays, let alone think about a holiday or days out.
"Meanwhile the CEOs who have caused inflation by using supply shortages as an excuse to ramp up their profit margins will be sunning themselves in luxury resorts.
"Far from being a break, this summer is shining a light on the profound inequality that exists in our economy and society.
"EU and national leaders need to finally tackle the real cause of this crisis by imposing effective windfall taxes on the excess profits driving inflation and strengthening collective bargaining to provide for pay increases as the best way to restore working people's purchasing power."
Notes
For technical questions, please contact: Wouter Zwysen [email protected]
To arrange an interview, please contact: Luke James [email protected]
Average price of a package holiday of four nights or more based on Eurostat data for 2017/18 adjusted for inflation: https://ec.europa.eu/eurostat/databrowser/view/TOUR_DEM_EXORG__custom_6852283/default/table?lang=en. Full calculations in Excel file.
Annual rate of inflation for package holidays: https://ec.europa.eu/eurostat/databrowser/view/PRC_HICP_AIND__custom_6865795/default/table?lang=en
Percentage of workers who can't afford a holiday from latest Eurostar microdata which is not publicly available. Full details can be found in Excel file.
Table 1:
 

Average package holiday cost '23 €

Monthly minimum wage €

Increase in cost of package holiday vs 2017 €

(or 2018 with *)

% of workers who can't afford a holiday '21

EU

2,967

 

€613*

19,46

Belgium

1,747

1,658

€422

11,16

Bulgaria

641

332

€281

29,15

Czechia

998

652

€369

12,97

Denmark

3,932

N/A

€759*

7,05

Germany

1,279

1,621

€284

13,29

Estonia

2,878

654

€1,787

12,64

Ireland

1,466

1,775

€257

16,60

Greece

773

774

€136

36,66

Spain

1,252

1,126

€198

24,02

France

2,987

1,603

€1,347

13,38

Croatia

881

624

€246

30,52

Italy

1,319

N/A

€145

30,75

Cyprus

1,361

N/A

€245

30,11

Latvia

1,182

500

€265

24,79

Lithuania

1,089

730

€345

22,78

Luxembourg

1,849

2,257

€321

8,76

Hungary

1,003

542

€369*

33,69

Malta

1,361

792

€277

26,60

Netherlands

1,748

1,725

€391

6,63

Austria

1,402

N/A

€132

7,27

Poland

1,186

655

€484

17,55

Portugal

747

823

€120

28,80

Romania

498

515

€138

43,37

Slovenia

812

1,074

€84

10,12

Slovakia

1,069

646

€248

25,45

Finland

1,851

N/A

€517

5,59

Sweden

2,487

N/A

€519

3,55
Table 2
 

Package holiday inflation Jan – May 2023 

Package holiday inflation

2022

Previous highest package holiday inflation pre-22

EU

12.4

11.5

7.2

Belgium

10.2

5.8

5.8 – 2001

Bulgaria

21.3

17.3

16.3 – 2004

Czechia

18.8

11.8

11.4 – 2001

Denmark

10

11.8

8.8 – 2006

Germany

13.3

11.1

16.5 – 2015

Estonia

31.5

23.7

26.8 – 2019

Ireland

4.7

3.3

6.7 - 2002

Greece

11.8

8.2

13 – 1997

Spain

14.9

10.1

15.4 – 1998

France

23.7

22

12.9 – 2018

Croatia

17.8

8.4

62.1 – 2004

Italy

14.1

0

10 - 2004

Cyprus

5.6

3.4

8.6 – 2007

Latvia

14.9

24.7

22.5 - 2001

Lithuania

15.2

25.1

10.7 – 2006

Luxembourg

2.2

9.8

15.4 - 2009

Hungary

17.8

8.6

9.1 – 2021

Malta

18.5

13.1

16.1 – 1997

Netherlands

8.7

12.6

6.6 – 2001

Austria

6.4

2

7 – 2011

Poland

19

21.6

19.2 – 1997

Portugal

11.8

22.8

8.3 - 2017

Romania

12.3

8.4

18.8 - 2002

Slovenia

8.2

5.1

17.1 – 2001

Slovakia

10.1

7.8

10.5 – 1999

Finland

16.4

8.7

7.4 - 1998

Sweden

19.9

11.7

10.1 - 2009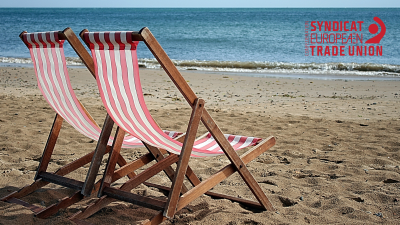 19.07.2023