European trade unions are calling on the European Commission to take seriously its responsibility to ensure Africa finally receives a fair share of Covid-19 vaccines by supporting the patent waiver called for again today by African leaders as an important step towards creating a more equal partnership.
South African President Cyril Ramaphosa said at today's EU-African Union summit that "governments that are really serious about ensuring that the world has access to vaccines should ensure that we approve the TRIPS waiver."
The call comes at a time when:
72% of the EU population are fully vaccinated compared to just 12% of the African population
 
The EU will throw away 25 million more doses of Covid-19 vaccines by the end of February than it will have donated to Africa this year
 
The EU are isolated in blocking a TRIPS waiver following the decision by the US, Canada, Australia, Japan and Brazil not to block the proposal
ETUC General Secretary Luca Visentini said:
"We've heard a lot of good intentions about vaccine access during the EU-AU summit. But it's time Europe proved to our African partners that it is really serious about equal access to vaccines by supporting their request for a patent waiver.
"Europe cannot simply keep telling Africa that they don't need a TRIPS waiver when just 12% of the African population have been fully vaccinated. President Von Der Leyen quoted an African proverb which says 'If you want to go far, go together.' It's time that Europe took this approach to vaccines.
"This issue of vaccines is symptomatic of the deeply uneven relationship between the EU and Africa more broadly. Despite some progress made on economic cooperation at this summit, the EU should also take more seriously its role in creating a partnership of equals by doing more to support economic development, particularly in helping Africa to achieve a just transition to a green economy. 
"The building of institutions and democracy is crucial to delivering economic development and better social protection - if a country is not able to collect tax, it has no money to build schools and hospitals or provide social assistance and protection to its people.
"The promises of a deeper and more equal partnership between the EU and the African Union made this week must be made a reality, with a greater emphasis placed on sustainable economic growth, infrastructure, social justice and reinforced labour rights as well as access to vaccines."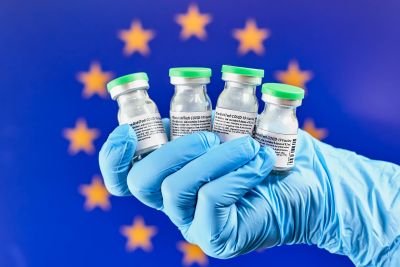 18.02.2022