Trade unions are calling on the European Commission to rethink its proposal not to place Covid-19 in the highest risk group of biological agents.
The Commission and member states' experts in the so-called Technical Progress Committee will decide on Thursday whether Covid-19 should be categorised under the Biological Agents Directive, with potential consequences for workplace health and safety and public health.
Currently, the Commission insists Covid-19 does not meet the definition of agents in the highest of four risk categories:
"One that causes severe human disease and is a serious hazard to workers; it may present a high risk of spreading to the community; there is usually no effective prophylaxis or treatment available".
Instead, the Commission plans to place the disease in a category, which has a weaker definition:
"One that can cause severe human disease and present a serious hazard to workers; it may present a risk of spreading to the community, but there is usually effective prophylaxis or treatment available".  
 
The ETUC believes it is not credible to claim that Covid-19 does not pose a "serious hazard to workers" or a "high risk of spreading" following recent events and are concerned:
A weaker classification could result in a lower protection of the health of workers and therefore a higher risk and very likely an increase of the pandemic among the European workforce.
 
Is insensitive in the extreme to workers who have put their lives at risk on the frontline of the crisis and the families of those who have died from the virus.
 
The classification would be open to a legal challenge in the European Court of Justice.
 
Along with MEPs, the ETUC has made representations to the European Commission. We are particularly concerned that it seems the EU's health and safety agency, EU-OSHA, has not been consulted or had any say over the classification.
The decision will be taken on May 14 through a vote of member state experts in the Commission's Technical Progress Committee, and the Commission can thereafter adopt the measures without first involving the European Parliament.
Speaking ahead of the decision, ETUC Deputy General Secretary Per Hilmersson warned:
 
"Given the unprecedented measures taken to tackle Covid-19, it is hard to understand why the European Commission is insisting that the virus should not be in the highest risk category when it comes to protecting workers.
"Everyone wants a safe return to work as soon as possible but for that to happen we need national governments to put in place new workplace safety plans to prevent a second wave of Covid-19.
"The Commission would send the completely wrong message to member states by failing to put Covid-19 in the highest category of hazards."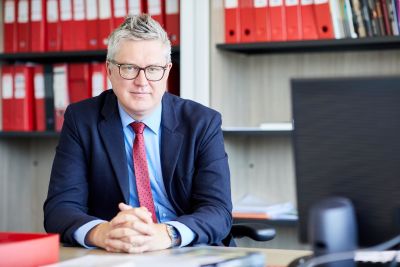 13.05.2020