The global trade union movement has lost one of its giants with the passing of AFL-CIO President Richard Trumka.
The AFL-CIO issued a statement saying:  "The labor movement, the AFL-CIO and the nation lost a legend today. Rich Trumka devoted his life to working people, from his early days as president of the United Mine Workers of America to his unparalleled leadership as the voice of America's labor movement. He was a relentless champion of workers' rights, workplace safety, worker-centered trade, democracy and so much more. He was also a devoted father, grandfather, husband, brother, coach, colleague and friend. Rich was loved and beloved.
"Today, the 56 unions and 12.5 million members of the AFL-CIO mourn the passing of our fearless leader and commit to honoring his legacy with action. Standing on Rich's shoulders, we will pour everything we have into building an economy, society and democracy that lifts up every working family and community."
Richard was a true friend of European workers and an ally to the ETUC. Our thoughts are with his family and our sisters and brothers in the AFL-CIO. ETUC General Secretary Luca Visentini said:
"We are devastated by the saddest news about Rich Trumka. He was a great trade union leader, the hero of workers of all over the world, a brother of all of us. Our deepest condolences from the ETUC to his family and to our brothers and sisters of AFL-CIO. Solidarity!"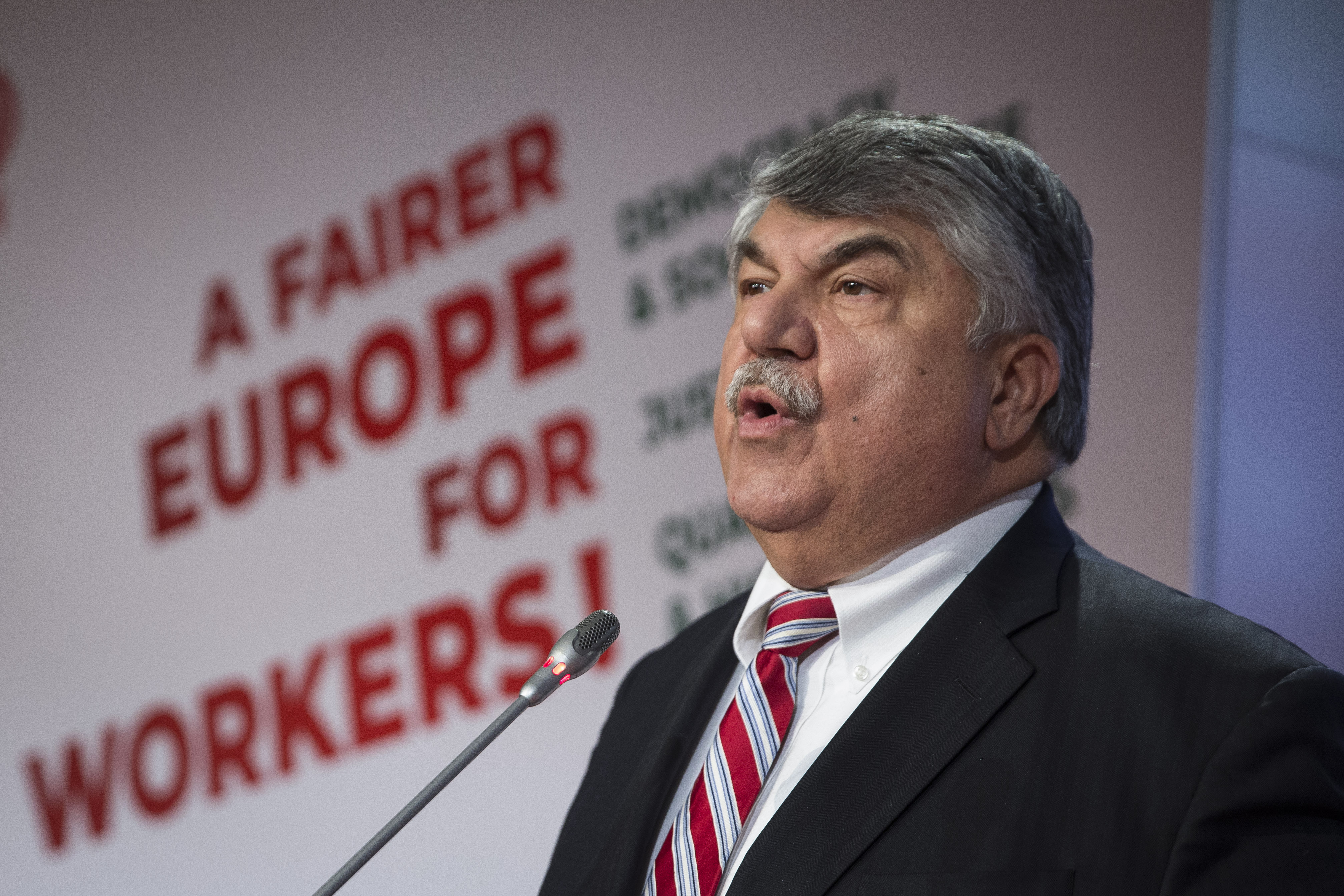 05.08.2021