The European Trade Union Confederation denounces the decision of the Italian Government and EU institutions to abandon search and rescue operations for migrants in the Mediterranean Sea.
More than 100,000 migrants have been found and assisted at sea, while more than 2000 are estimated to have died attempting to reach the EU by boat from North Africa.
Desperate people fleeing war and poverty in Africa and the Middle East are making the dangerous crossing, often in overcrowded boats in poor condition, and dependent on ruthless traffickers.
The ETUC calls for humanitarian operations to save lives, for the EU and member states to assist Italy to continue its search and rescue operations.
"This is basic humanity" said Luca Visentini, Confederal Secretary at the ETUC. "Desperate people willing to risk their lives to escape war and despair cannot be left to drown. They are risking their lives to get to the safety of the EU. The EU, Italy and other member states cannot ignore it – they need to work together to save these men, women and children. It cannot be left to one country. Excuses that it costs too much or encourages more migrants are unacceptable and inhumane."
Many workers are directly involved in rescue at sea, caring on land for those saved at sea, and dealing with the refugee claims of those who reach the EU. ETUC calls for appropriate resources to be given to all those activities in order to help those at need and for workers to be able to carry out such  tasks properly.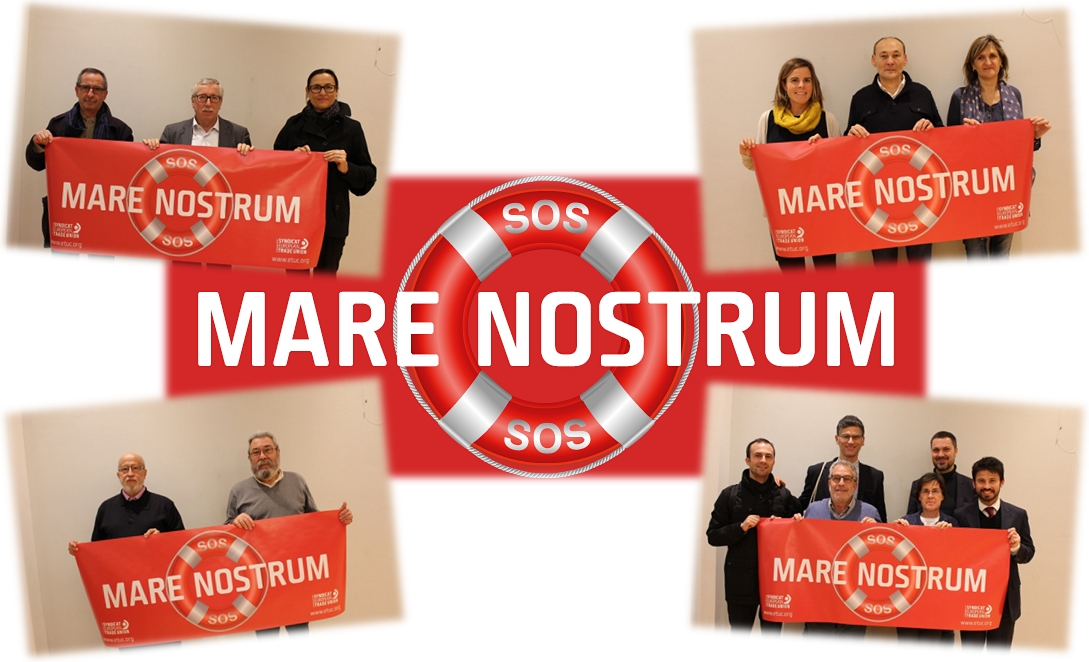 02.12.2014