The ETUC expresses its solidarity with public sector workers in Slovakia and their union KOZ SR campaigning for a fair pay rise.
Hundreds of workers demonstrated outside the government's headquarters on Wednesday as the second round of collective bargaining negotiations took place – not only to support their negotiators but protest against the dramatic reduction in living standards of other workers and citizens, particularly pensioners, amid increases in the price of food, electricity and housing due to inflation.
It comes against a background of several changes in labour legislation to the detriment of employees and their representatives.
ETUC General Secretary Luca Visentini said:
"Any government is only as good as the people who run it. The government of Slovakia should ensure their staff receive a wage representative of their dedicated public service.
"The ETUC sends its full support to KOZ SR and calls on the government of Slovakia to use the 500 million Euro available to them to deliver a pay rise that ensures their workers can meet the rising cost of living.
"It is unacceptable that the government should make that conditional on unrelated legislation."
Read more: Full English-language press release of KOZ SR on the second round of negotiations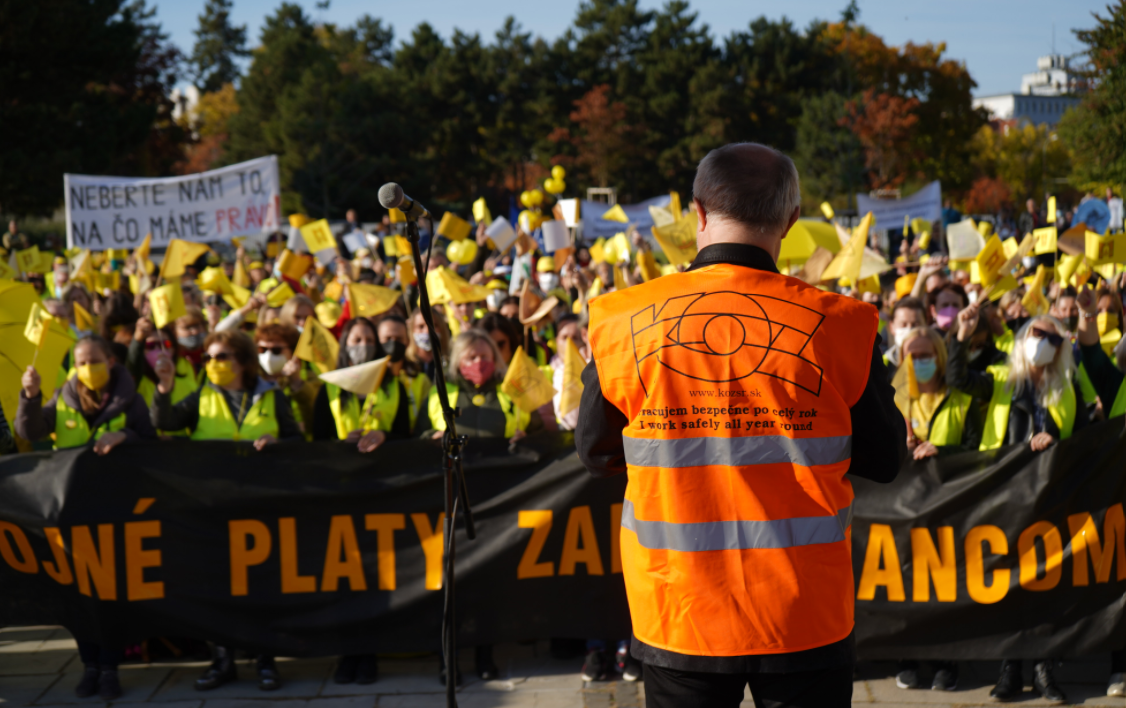 29.10.2021