Commenting on the package for a 'European Pillar of Social Rights' published today by the European Commission, Luca Visentini, General Secretary of the European Trade Union Confederation (ETUC) said:
"People are fed up with worsening living and working conditions, and for that reason the ETUC wants a strong European Pillar of Social Rights. It's time for the EU to show that it cares about its citizens. The pillar includes proposals which are long overdue.
"We will mobilise against those who want to strangle this at birth. We are ready to engage in consultation and social dialogue for a sound implementation of the principles in the pillar, and we invite all employers' organisations to commit to the same.
"It is right that the pillar is open to the whole EU and not just the Eurozone. We urge all EU Member States to join it.
"The principles are largely positive, with some exception, but we expect the Commission to go further and start a real process for upward convergence, making concrete improvements for working people in Europe.
"The draft legislation for paid parental, paternity and carers' leave is very positive and definitely needed, although it is regrettable that it does not yet improve protection against dismissal for mothers returning from maternity leave. We back the European Commission's commitment to stand by its intention to deliver despite the opposition of some employers.
"While disagreeing with promoting self-employment as a panacea for unemployment, the ETUC supports proposals for standards to cover self-employed and non-standard workers. We will take part constructively in the consultation on the revision of the Written Statement Directive and Access to Social Protection for All.
"The ETUC is concerned about the proposed interpretive document on the Working Time Directive, which could lead to wrong implementation of some Court cases. We urge the Commission to carry out a proper consultation of social partners on this initiative.
"The ETUC appreciates that the Commission is considering the need for better enforcement of existing European social legislation and rights, and urges it to bring forward proposals quickly."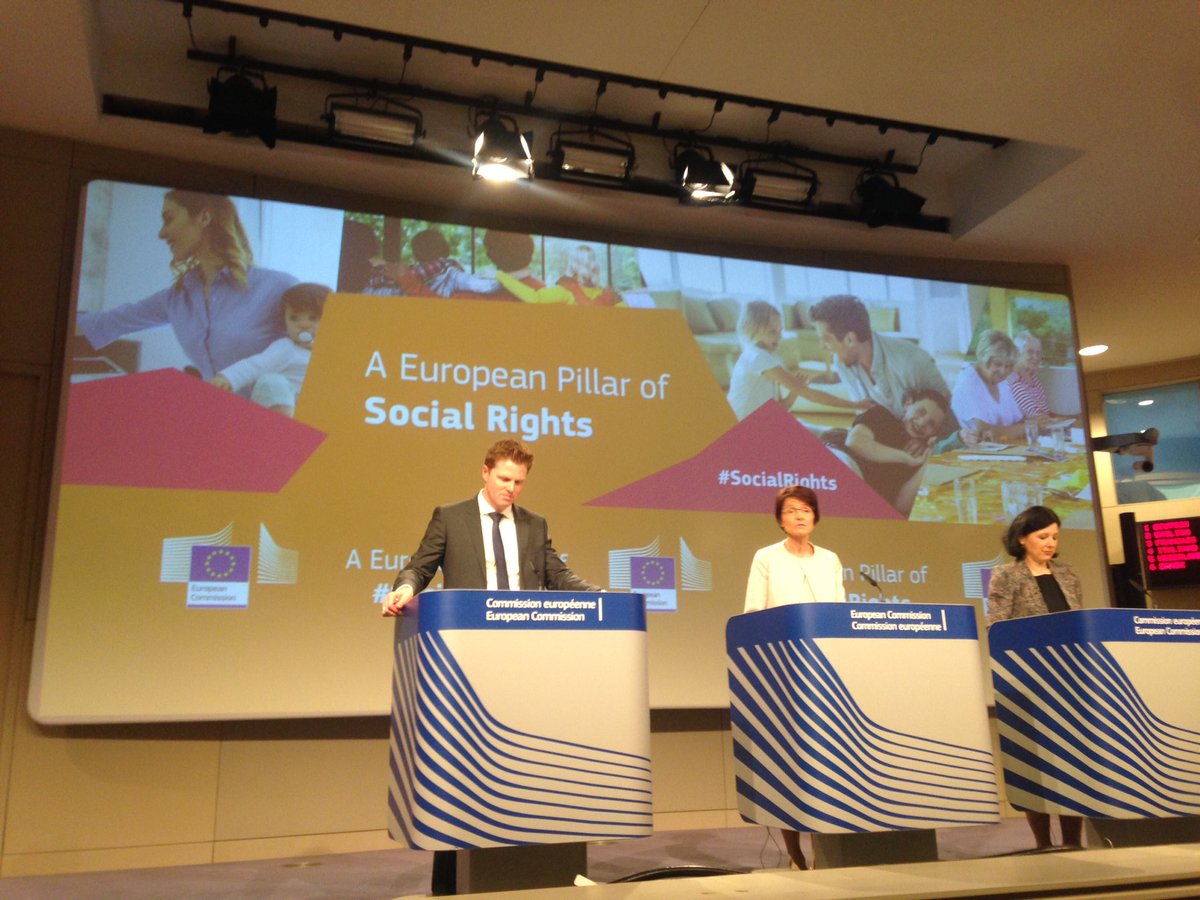 26.04.2017