Dear readers,
As the coronavirus pandemic continues to take its toll on people across Europe, trade unions in different countries are acting to preserve jobs and keep workers safe, offer support to people in difficulty, and push forwards towards a better, greener and more equal society. At the same time, they are also fulfilling their traditional task of collective bargaining to improve workers' pay and conditions. In this issue we highlight some examples from around the EU.
More information is contained in the ETUC briefing notes.
National UPdates is sent to your mailbox quarterly.
We hope you like it   
To read the document, please click here.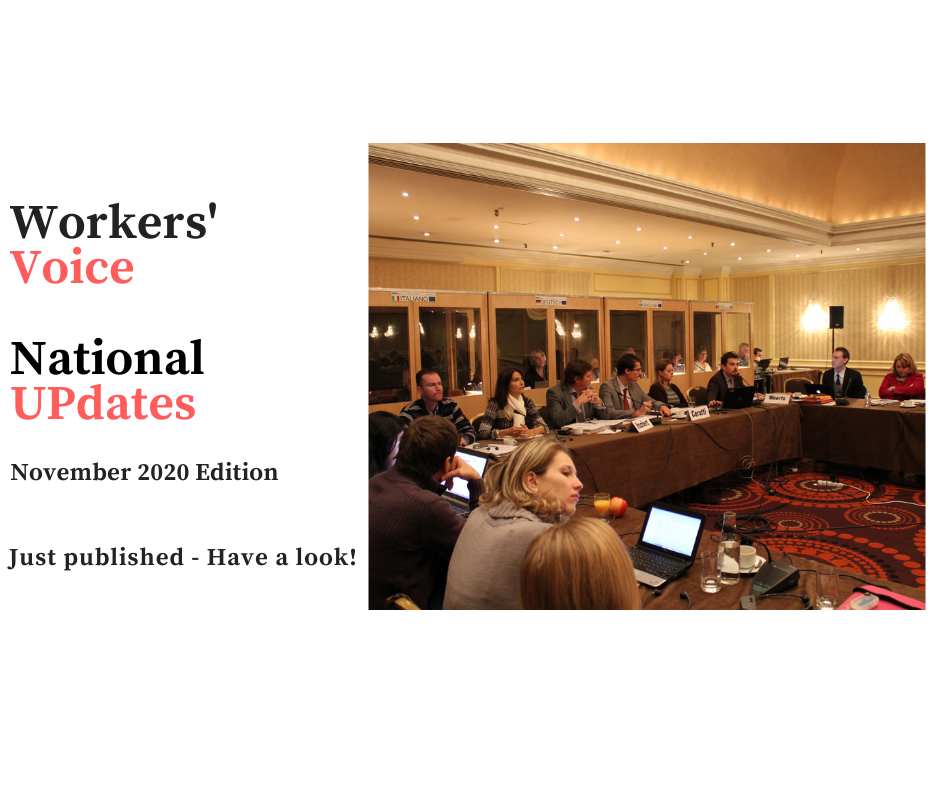 16.11.2020