Dear readers,Over recent months, trade unions across Europe have been working flat out to defend workers' health and jobs during the coronavirus crisis. Our summer edition of National UPdates highlights just a few samples of action at national level, in different sectors and with different partners. They illustrate how unions and employers should have a shared interest in safeguarding workers and maintaining jobs and wages through the pandemic.
More information is contained in the ETUC briefing notes.
National UPdates is sent to your mailbox quarterly.
We hope you like it   
To read the document, please click here.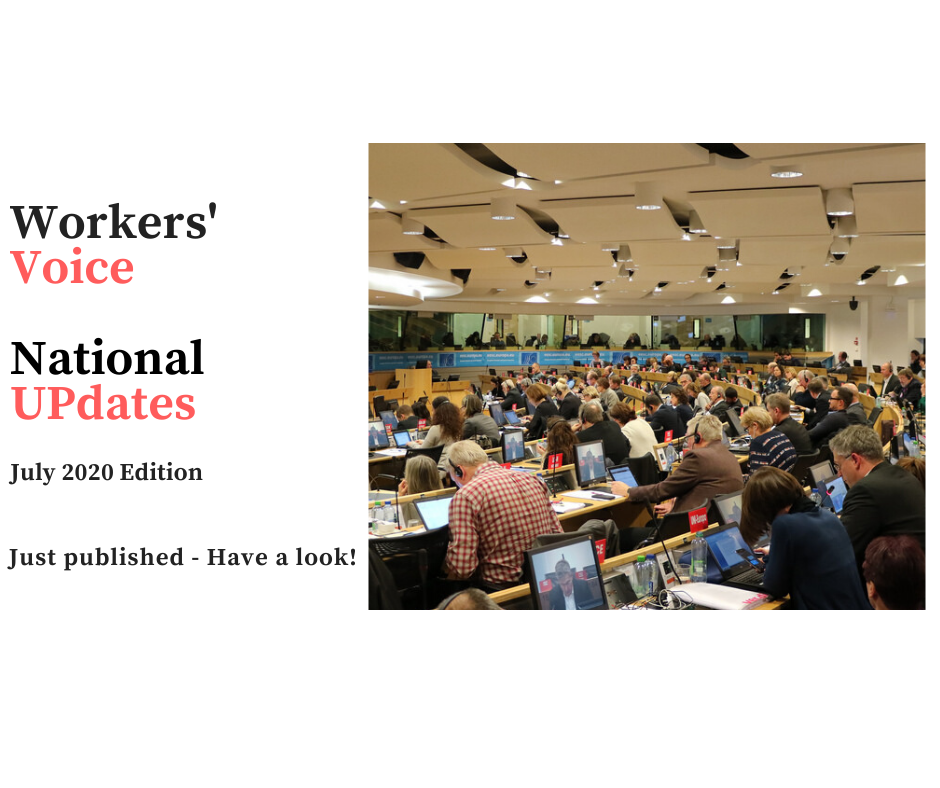 07.07.2020