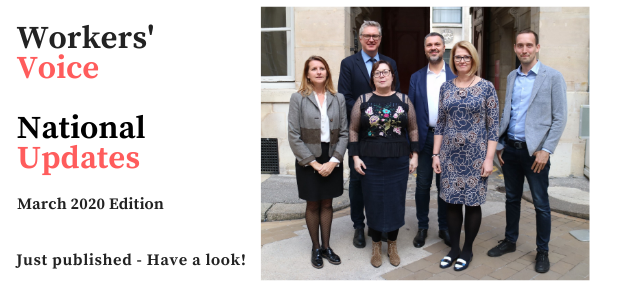 Dear readers,
Welcome to our Spring 2020 edition of Workers' Voice National Updates, with the usual potpourri of European trade union activities. This quarter, we showcase how unions are representing an ever-wider range of workers, such as temporary agency workers, young people and apprentices, fashion assistants, journalists…. And trade unions are also teaming up with civil society, community and religious groups to combat hate speech, support fair migration and seek the "common good".
National UPdates is sent to your mailbox quarterly.
We hope you like it   
To read the document, please click here.