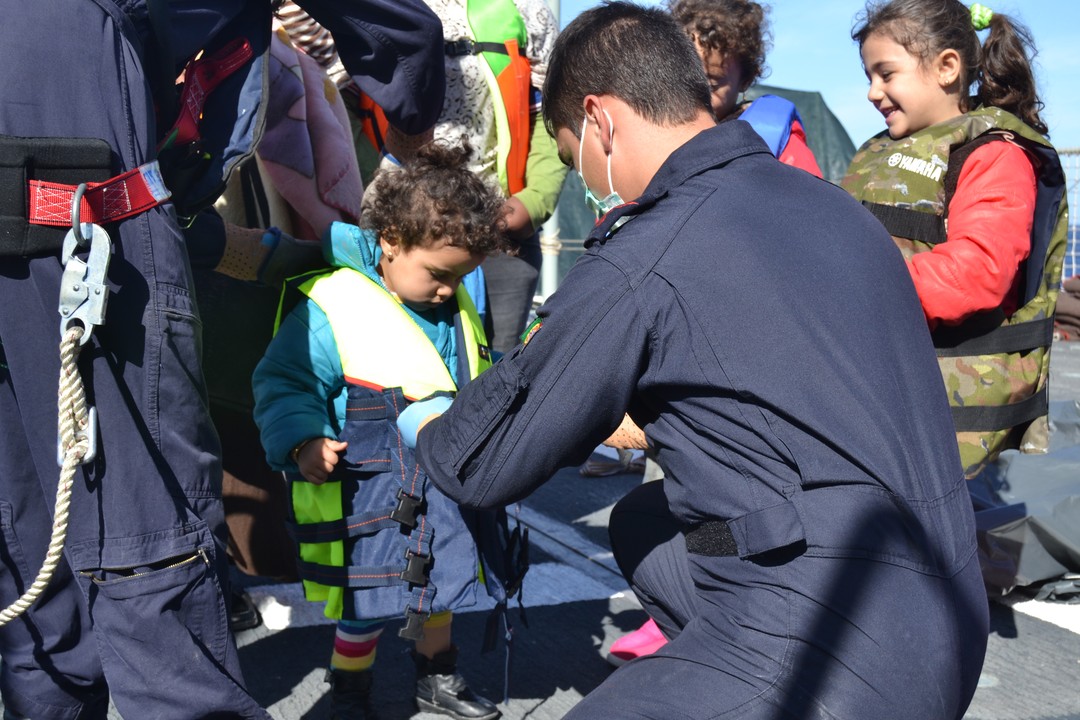 EU national Governments have a duty to deal collectively and responsibly with the humanitarian crisis in the Mediterranean – not only of people drowning at sea, but many thousands of desperate men, women and children taking any risk to reach refuge in the EU from poverty and conflict in African and the Middle East – said the European Trade Union Confederation (ETUC).
"The EU faces a humanitarian crisis of unknown dimensions" said Bernadette Ségol, General Secretary of the ETUC. "The EU's response must be decisive and humanitarian." 
The ETUC welcomes the leadership shown by the European Commission in proposing a European solution and broadly supports its proposals.
"It is now up to national Governments to show they are capable of acting effectively together. I call on Governments not to walk away from their responsibility, and not to pretend that the crisis can simply be left to the countries whose coastlines happen to be closest to the refugees."
The ETUC calls on the EU Justice and Home Affairs Ministers meeting on June 15-16, and the EU Leaders Summit on June 25-26, to
Enable the Frontex joint operations, now at a level comparable to the former Italian 'Mare Nostrum' operation, to be maintained for as long as the migratory wave continues, and to triple the Frontex budget as proposed by the European Commission;
Agree the relocation plan for at least 40,000 migrants (mainly in Italy and Greece) as proposed by the European Commission, but without restricting it to Syrians and Eritreans;
Support an EU resettlement plan for migrants in camps outside the EU, eg in Libya and Turkey, that goes further than the 20,000 people proposed by the European Commission;
Agree on the need to revise both the mandate of Frontex (to carry out search and rescue) and the Dublin Regulations on the resettlement of refugees.
The ETUC emphasises that one key way to ensure migrants are welcomed in European towns and cities is to ensure that they get the same pay and working conditions as local workers, and that employers do not exploit them to drive down wages.
"I cannot emphasise enough that trade unions and the enforcement of collective bargaining agreements can help to successfully integrate migrants into society" said Ségol, "by ensuring equal pay and treatment for all."
Useful links:
Photos:  https://www.flickr.com/photos/etuc-ces/sets/72157649175756910
Video: https://www.youtube.com/watch?v=3JcniUIbOx0