The price of the most basic food stuffs is still rising up to seven times faster than wages, Eurostat data published today shows.
The price of olive oil is 75 per cent higher than it was in January 2021, while there have also been increases in the price of potatoes (53%), eggs (37%) and butter (27%).
By contrast, nominal wages have increased by 11% in the EU and 10% in the Euro area over the last three years.  
Rising food prices have come at the same time as a huge rise in profits in the agricultural sector, according to data from the European Central Bank.
Esther Lynch, General Secretary of the European Trade Union Confederation, said:
"The reality behind today's figures is millions of people struggling to put food on the table for themselves or their families despite working long hours in tough jobs.
"The evidence shows that major corporations are profiting from the increase in prices, with profit increases in agroindustry second only to those in the energy sector.
"Meanwhile wages are still failing to keep up with the cost of the most basic food stuffs, including for workers in the agriculture sector itself, forcing more and more working people to rely on foodbanks.
"Leaders need to address the real cause of inflation by imposing a windfall tax on excess profits and ensuring that workers' right to collective bargaining is respected. Europe needs a pay rise not pay restraint and high interest rates."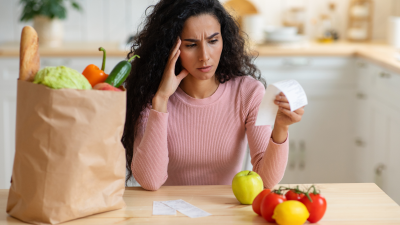 02.11.2023