The most basic living costs, like housing and utilities, increased up to four times faster than wages across Europe last year, new Eurostat data shows.  
Average hourly wages increased by 4.4% across the EU in 2022, according to data published by the EU's statistics agency. 
With the EU inflation rate at 9.2% last year, it means the growth in wages last year was just half of the increase in the cost of living.
Real wages down
The gap is even wider when it comes to the most essential living costs: housing and utility costs (18%) increased four times faster than wages, while transport and food (12%) increased three times faster. Data for all EU member states provided below.
Real wages, which indicates pay after inflation is taken into account, have fallen in every EU member state this year by as much as 9%. By comparison, real profits increased by 1%.
Moreover, ECB data shows profit margins increases in 2021 and 2022 were larger than unit labour costs increases, meaning profit margins developments have a more prominent role in driving inflation.
Commenting on the figures, ETUC General Secretary Esther Lynch said:
"These figures are further proof that workers are the victims of inflation and not its cause.
"Behind these figures are real people who have been struggling to put food on the table, heat their homes and even afford transport to their own workplace.
"That is a result of companies, particularly those in the energy and food sectors, taking advantage of supply issues to ramp up their prices and make record profits. 
"It's time politicians stopped punishing the victims of inflation by holding down wages and tackled the real cause of inflation through windfall taxes on excess profits."
Table comparing Eurostat data on wages with Eurostat data on inflation in 2022
| | | | | | |
| --- | --- | --- | --- | --- | --- |
|   | Increase in average hourly wage % | Headline inflation % | Inflation: Housing and utilities % | Inflation: Transport % | Inflation: Food and non-alcoholic drinks% |
| EU | 4.4 | 9.2 | 18 | 12.1 | 11.9 |
| Belgium | 6.2 | 10.3 | 32.3 | 11.8 | 9 |
| Bulgaria | 15.5 | 13 | 18.4 | 18.9 | 21.6 |
| Czechia | 4.7 | 14.8 | 20.4 | 18.7 | 17 |
| Denmark | 2.2 | 8.5 | 16 | 10.5 | 11.5 |
| Germany | 4.4 | 8.7 | 13.9 | 11.1 | 12.6 |
| Estonia | 8.8 | 19.4 | 52.3 | 22.4 | 19.8 |
| Ireland | 3.8 | 8.1 | 24.1 | 14.1 | 6.9 |
| Greece | 4.2 | 9.3 | 25 | 13.6 | 11.7 |
| Spain | 3 | 8.3 | 15 | 11.7 | 11.6 |
| France | 3.7 | 5.9 | 9.3 | 9.9 | 7.3 |
| Croatia | 8.8 | 10.7 | 13.2 | 13.1 | 15.7 |
| Italy | 2.3 | 8.7 | 35 | 9.7 | 9.3 |
| Cyprus | 7.5 | 8.1 | 21.5 | 14.2 | 9.8 |
| Latvia | 7 | 17.2 | 35 | 21.1 | 21.7 |
| Lithuania | 13.4 | 18.9 | 47.8 | 22.2 | 25.9 |
| Luxembourg | 4.9 | 8.2 | 9.4 | 20.9 | 7 |
| Hungary | 6.6 | 15.3 | 17.9 | 13.7 | 27.8 |
| Malta | 2.3 | 6.1 | 8.5 | 5.2 | 10.8 |
| Netherlands | 3.5 | 11.6 | 35.3 | 12.3 | 10.7 |
| Austria | 5.7 | 8.6 | 14.5 | 16.4 | 10.7 |
| Poland | 11.7 | 13.2 | 22.5 | 17.4 | 14.5 |
| Portugal | 4.3 | 8.1 | 12.9 | 9.9 | 13 |
| Romania | 12.3 | 12 | 22.5 | 17.7 | 16.4 |
| Slovenia | 5 | 9.3 | 16.5 | 15.5 | 12.2 |
| Slovakia | 6.1 | 12.1 | 13.4 | 15.7 | 18.6 |
| Finland | 2.3 | 7.2 | 10.4 | 12.5 | 10.5 |
| Sweden | 2 | 8.1 | 13 | 10.3 | 11.7 |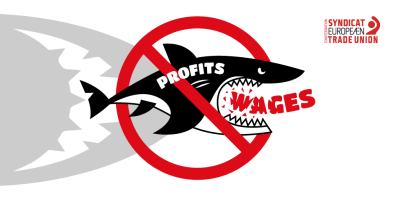 21.04.2023