Leaders of Europe's national trade unions today elected Luca Visentini as new General Secretary, and Rudy de Leeuw as new President, of the European Trade Union Confederation. 
They also adopted a new Manifesto and Action Programme 2015-19 'for quality jobs, workers' rights and a fair society'. 
ETUC Congress additionally elected two new Deputy General Secretaries – Veronica Nilsson (Sweden) and Peter Scherrer (Germany) and four Confederal Secretaries – Liina Carr (Estonia), Esther Lynch (Ireland), Monserrat Mir Roca (Spain), Thiébaut Weber (France).     
Luca Visentini is Italian, has been a member of the Italian union UIL since 1989 and worked for UIL for over 20 years until 2011 when he was elected Confederal Secretary of the ETUC.  Rudy de Leeuw is the President of Belgian trade union FGTB.
Policies adopted as part of the ETUC Manifesto and Action Programme 2015-19 including   
Priority to economic growth and new jobs – including obliging the European Central Bank to promote full employment and sustainable growth, and a new European Directive on minimum income, with common principles for all Member States;
Renewed social dialogue, industrial relations and collective bargaining including a pay rise for all workers to boost internal demand as an engine for growth, and a new EU law putting workers on European company boards;
Stronger social rights including free movement of workers backed up by equal pay for all workers doing the same work in the same workplace, and solidarity with migrant workers;
Stepping up coordination of social, fiscal and labour market policies between Member States, especially within the Eurozone
"We have come through one of the worse periods in European trade union history" said Luca Visentini. 
"The mission for the next term will be to continue to resist the attacks on trade unions, and to change the negative place in which we find ourselves, to bring concrete results for our members. 
"There cannot be quality employment and job creation, or high levels of welfare and social protection, without boosting the economy and restoring sustainable growth. For that we need investment and stronger negotiation powers for trade unions."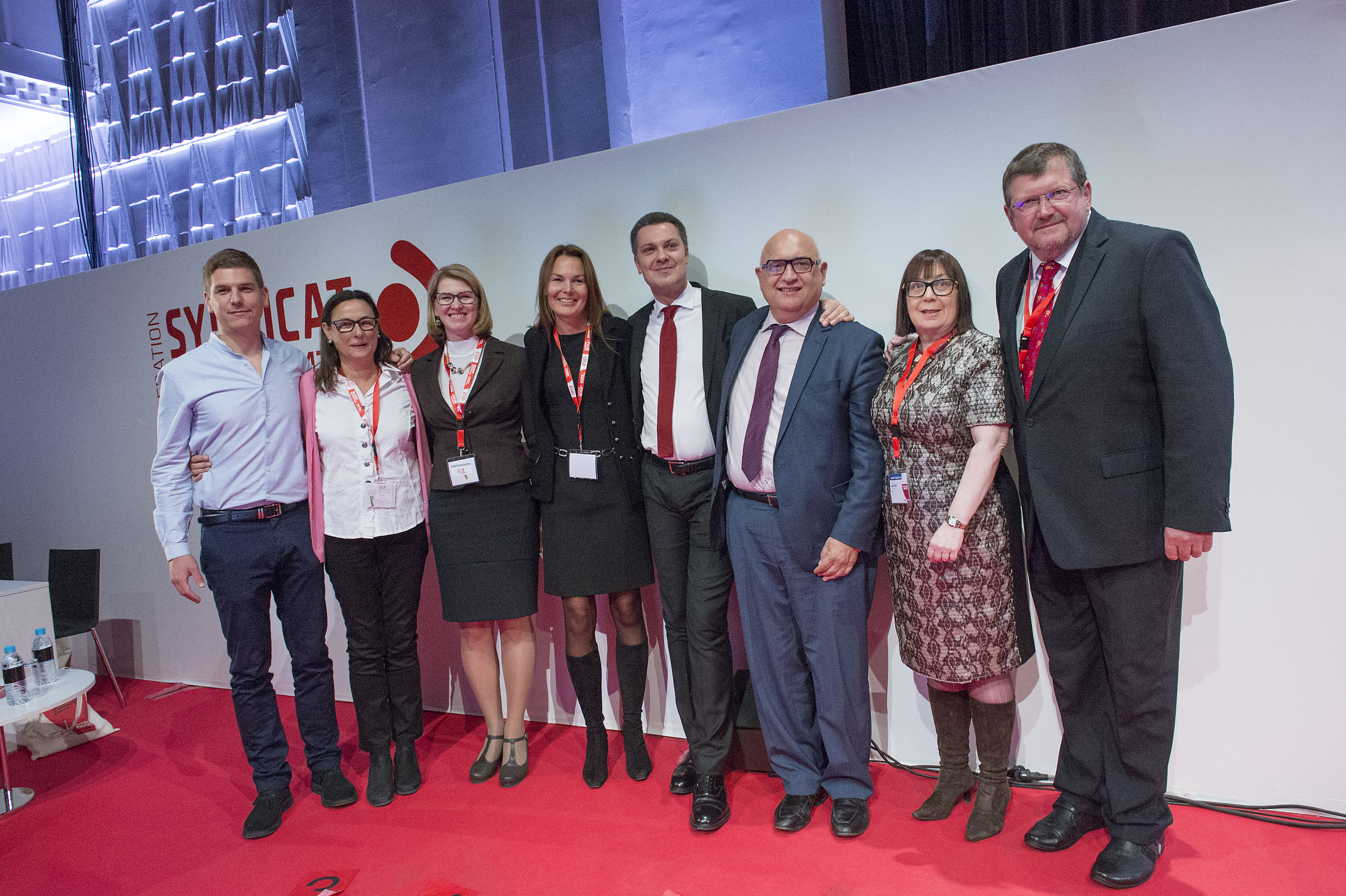 02.10.2015