Commenting on the outcome of today's European Council online meeting, Luca Visentini, General Secretary of the European Trade Union Confederation said:
"We totally agree with the Italian Prime Minister that the proposals put forward for dealing with the economic cost of the coronavirus crisis are completely inadequate. Some national leaders have wasted the opportunity to ensure workers' livelihoods are protected, public health services are properly funded and we avoid another damaging recession killing thousands of companies. 
"We continue to support the nine member states calling for a common debt instrument such as corona bonds as the best way to ensure the financial support is available for the measures needed to combat this crisis. At least the door remains open for extra measures in the future and the Commission has been asked to produce an Action Plan for Recovery.
"A common debt instrument will be unavoidable if the EU wants to effectively implement measures to keep workers in their jobs and provide them with decent income compensation. If such an instrument is not swiftly adopted, the price Europe will pay will be a massive recession and millions of working people becoming unemployed. EU leaders should take their responsibility for stronger action and not repeat the mistakes of the past.
"Other decisions on the corona virus crisis, such as joint procurement for personal protective equipment, lifting of internal restrictions on the export of protective equipment, and addressing the needs of seasonal and cross-border workers are welcome as important actions of European solidarity."
On the opening of EU membership negotiations with Albania and North Macedonia, Mr Visentini added:
"Opening membership negotiations with Albania and North Macedonia is a good move welcomed by trade unions in both the EU and those countries. Rapid progress towards better wages, working conditions and trade union rights in Albania and North Macedonia should be an important part of the process of joining the EU. Therefore, we call on the leaders of both countries to shape an inclusive and democratic accession process, based on social dialogue, enhanced trade union's participation, and full respect of their independence."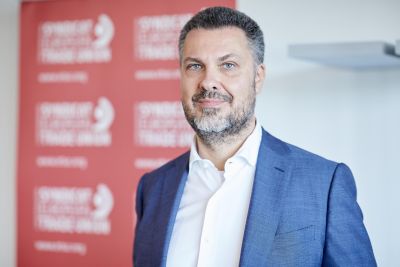 26.03.2020