Commenting on the conclusions of the European Council, ETUC General Secretary Luca Visentini said:
"One of the key reasons families have been hit so hard by energy price rises is low wages, but that seems to be totally missing from the European Council debate. Even before this crisis, 9.5 million working people across Europe had difficulties paying their heating bills.
"One of the most effective EU actions to combat energy poverty would be a stronger minimum wage directive which ensured pay could no longer be set below the poverty line and raised rates of collective bargaining as the best way to genuinely fair wages.
"The Commission must also rethink their plans to extend the ETS system to buildings, which could add €35-40/months on household energy bills at a time when renewable alternatives are not yet available for households to change their energy consumption.
"More broadly, a reform of the EU's failed fiscal rules is crucial to allow public investment in renewable energy on the scale needed to reduce Europe's dependency on oil. This crisis shows once again that energy supply is too important to be left to the market."
Covid-19:   
"The Council called for 'the rapid removal of obstacles hampering the global roll-out of vaccines'. The Commission must follow the US and Australia and stop blocking a patent waiver which has been requested by developing countries in order to produce and rollout their own vaccines. This is even more crucial since the EU has only delivered a fifth of the vaccines it promised to other countries this year."
Migration:
"Our message to leaders is simple: No walls, no pushbacks, no criminalisation. Fortress Europe does no favours to working people. More legal routes for labour migration and integration of migrants into jobs is far more effective in stopping shameless employers creating unfair competition with local workers than detentions and deportations. Europe needs a migration and asylum policy based on solidarity and human rights."
Notes:
Eurostat microdata analysed by the European Trade Union Institute shows 9,559,614 people in-work reporting having difficulties paying their heating bill. 2.7 million of those are in in-work poverty, meaning that they earn less than 60% of the national median equivalised income.
The ETUC is pushing for a 'threshold of decency' to be included in the draft EU directive on minimum wages to ensure that statutory minimum wages could never be paid at less than 60% of the median wage and 50% of the average wage of any member state: https://www.etuc.org/en/pressrelease/low-wages-leave-3-million-workers-without-heating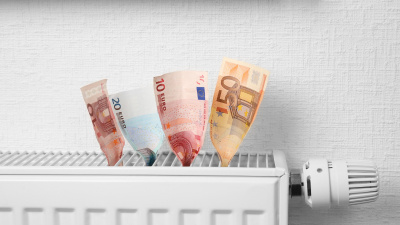 22.10.2021