Commenting on the European Commission's Autumn Economic Semester, ETUC Confederal Secretary Liina Carr said:
"The Commission is absolutely right to say wages need to be raised and collective bargaining strengthened in order to protect purchasing power during the cost of living crisis. The evidence is that there is no 'secondary effect' on inflation from wages.
"Unions are concerned however that the Commission is too optimistic when it comes to unemployment. While the European economy is beginning to recover, the threat of a deep recession is still a real possibility if the EU takes the wrong economic response to inflation.
"The threat is particularly acute in energy intensive industries where some companies are already having to cut back production due to high energy costs, pitting quality jobs at risk.
"That is why the EU should repurpose the SURE scheme that was so successful at protecting jobs during the lockdown to ensure viable companies and high quality jobs aren't lost due to the energy crisis. Short-term action will cost substantially less than long-term losses.
"The Commission should give a clearer signal to member states that they should increase public investment, such as in large infrastructure projects as part of a just transition to a green economy. The request for a European neutral fiscal stance, and to limit the growth of nationally financed primary current expenditure for highly indebted Member States, is misguided, especially with regard to just transitions processes, and could prove to be economically, socially and environmentally detrimental. There is also no reference to the important role that improved social protection will play in such a transition. 
"At EU and national level, trade unions are ready to play an active and constructive part in finding the right solutions to the cost of living crisis through stronger social dialogue."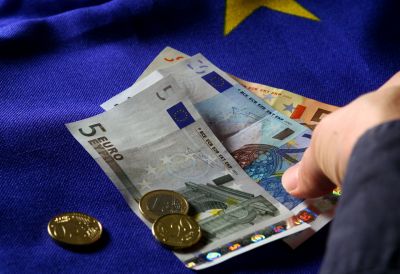 22.11.2022