Trade unions are renewing calls on the European Commission to support a patent waiver for Covid-19 vaccines at the World Trade Organisation after Australian dropped its opposition to the proposal.
The waiver has been proposed by India and South Africa in order to ensure that intellectual property rights of pharmaceutical companies cannot prevent developing countries producing vaccines.
The Australian government's u-turn comes shortly after the new US administration backed the proposal. It leaves the European Union among just half a dozen World Trade Organisation members holding out against the request and lining up alongside the likes of Brazil's President Bolsonaro.
ETUC Deputy General Secretary Claes-Mikael Stahl said:
"The European Commission is increasingly isolated in its opposition to a vaccine waiver requested by developing countries.
"The Commission should stop acting in the interests of big pharma and follow the US and Australia in doing the right thing to keep people safe.
"President von der Leyen has rightly said 'no one is safe until everyone is safe' and a waiver is the best way to ensure people around the world have access to effective vaccines as quickly as possible.
"We have seen in Europe how leaving the vaccine rollout in the hands of a few companies can lead to serious delays."
Notes:
ETUC letter to the European Commission on the vaccine waiver: https://www.etuc.org/en/document/letter-european-commission-covid-vaccines
Statement on Covid vaccines: people must come before profit: https://www.etuc.org/en/pressrelease/statement-covid-vaccines-people-must-come-profit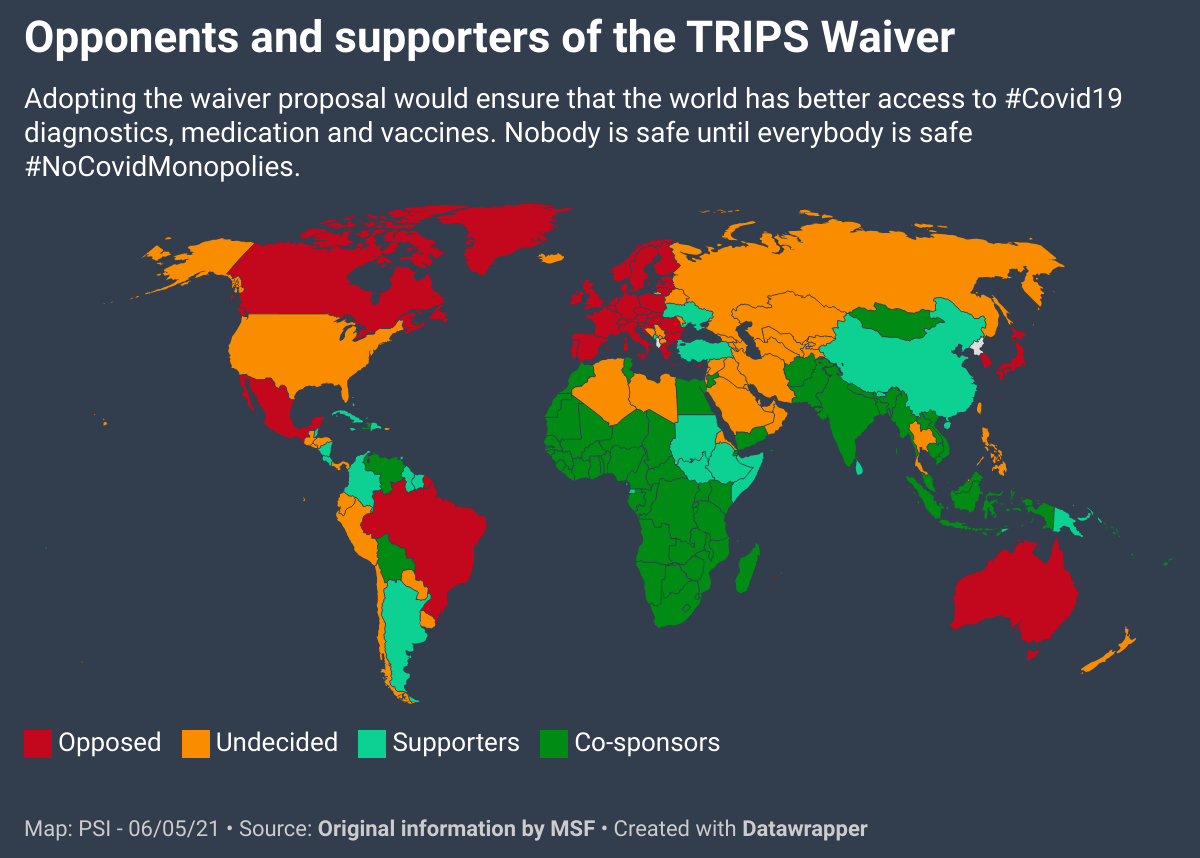 09.09.2021