The ETUC criticises the conclusions of the Heads of state today on refugees. Instead of enhancing humanitarian efforts, Europe turns toward a war against refugees. Refugees coming to the EU are represented as a 'flow' to be stemmed. 
Commenting on the council conclusions on refugees,  Luca Visentini, General Secretary of the European Trade Union Confederation, said "Europe is closing its doors. EU leaders have decided that the victims of war must live elsewhere. They are giving money to Turkey and others in order to keep refugees out of Europe and without insisting on decent living conditions." 
In the ETUC view, the international community has to be mobilised to protect refugees not keep them away. "UN and NATO, added Visentini, "are being called in to help Greece and other Balkan countries because the rest of the EU is not accepting any responsibility." 
The ETUC urges the EU and Members State to make more effort to improve reception and integration facilities. 
"The commitment to re-establish Schengen is vital for citizens and industry. "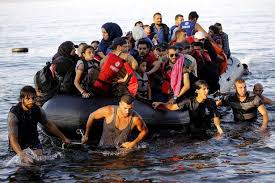 19.02.2016